For Hire - Toro STX-26 Stump Grinder (22368 / 23208)
For Hire
Toro STX-26 Stump Grinder (22368 / 23208)
Day rate £135.00 + VAT
Weekend rate £240.00 + VAT
5 Day Week rate £395.00 + VAT
Delivery and setup £50.00 + VAT (if required)
Please don't hesitate to contact our Sales, Service or Parts teams on 01349 863854 if you have any questions.
Full Description
Tech. Specification
Releated Products & Accessories
Product Reviews (0)
Full Description
For Hire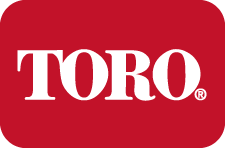 STX-26 Stump Grinder (22368 / 23208)
 Some dedicated stump grinders are over-complicated. Not the Toro STX. Its patented Toro® Dingo® TX-style control system has two simple levers that are simple to learn, master and use. Combine these easy-to-use controls with tracks and transport speeds exceeding 4 mph, and you get maximum productivity.
The Intelli-Sweep™ feature automatically slows the sweep speed of the cutting head based on the load of the wheel, so heavy cutting loads won't bog down the engine. The tracks travel easily over muddy areas, with the low centre of gravity adds side hill stability for access to any job, in any condition. In addition, the hydraulically driven head means no chance of expensive belts breaking or slipping no adjusting tension – guaranteeing optimal performs time after time.
Track Design
• Allows for zero turn capability
• Provides a low centre of gravity and large footprint
• Increased stability on side hills
• Eliminates tyre ruts and flat tires
• Operates in wet & soft ground conditions.
• Get to the most challenging stumps
Full Hydraulic Operation
• Eliminate the labour of tightening or replacing expensive poly-chain® belts or clutches
• No need to replace expensive cogged pulleys
• No worry of customers engaging grinder head at full throttle
• Eliminate shock loads to the engine by belts slipping or head stopping
Custom Trailer
Easy to load on any trailer, including Toro's custom TRX trailer with an easy-to-use, built-in securing system. No need for straps or tie-downs. Tailgate design is safer and makes it easier to load than tilt-bed trailers. Trailer features highway rated tyres.
Traction Controls
Easy-to-use control system offers smooth operation and fewer lever/knobs than conventional stump grinders. Two simple controls operate all traction and grinder functions.
1) Left/right traction control (forward, reverse, turn)
2) Sweep, lift/lower and engagement of grinder head.
Offset Cutting Head
• Provides operator with excellent visibility to stump
• Allows full rotation perpendicular to machine
Tech. Specification
Releated Products & Accessories
Product Reviews (0)
©2022 Frank Nicol Farm & Garden Machinery Ltd
Website by Navertech