For sales and advice please call 01349 863854
Toro Mid-Size, Walk Behind Zero Turn Rotary Mower (31914)
Toro Mid-Size, Walk Behind Zero Turn Rotary Mower (31914) Pistol Grip Fixed Deck Hydro Drive
Please contact our Sales, Service or Parts teams on 01349 863854 if you have any questions.
The Duel Wheel Kit is Ideal for Steep Bank Work on this Mid-Size Mower
Please select your deck option below:
Full Description
Tech. Specification
Releated Products & Accessories
Product Reviews (0)
Full Description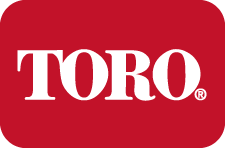 Mid-Size, Walk Behind Zero Turn Rotary Mower (31914)
It's good to know there are some things you can count on. Like the way your Toro® mid-size mower stands up to punishing use, season after season. The TURBO FORCE® cutting system that evenly disperses fine clippings for a flawless cut every time. With comfortable controls and a choice of decks, you're well on your way to getting more done in a day.
The Duel Wheel Kit is Recommended for Steep Bank Work on this Mid-Size Mower
Mid-size walk-behind available with the following cutting options
81cm (32") Rear Discharge Rotary Deck
92cm (36") Rear Discharge Rotary Deck
122cm (48") Rear Discharge Rotary Deck
91cm (36") Flail Attachment
Fixed Deck Hydro Drive
Hydro Power Unit Only
Kawasaki®, 4-cycle, 603 cc, FS541V, OHV V-Twin
Flexible Power unit with a choice of 3 decks and a flail to suit different job conditions.
Reduced fatigue with the industry-standard pistol grip controls.
Specifications
Engine – 14.5 hp* Kawasaki® FS481V 603cc
Fuel Capacity – 5 gallons (19 L)
Height of Cut – Rear Discharge: 25-108 mm; Flail: 12-140 mm
Starter – Electric
Drive System – Twin Hydro-gear® pumps with Parker® wheel motors
Air Filter – 2-Stage Air Cleaner
Adjustable Discharge – Standard
Brake System – 6″ (15 cm) Band Brakes
Caster Tyres – 9 x 3.50 – 4, 4-ply smooth with greaseable bearings
Drive Tyres – 16 x 6.50 – 8, 4-ply ProTech;
Ground Speed – Forward: 0 – 10 km/h; Reverse: 3.5 km/h
Spindle Housing – 24 cm diameter cast iron
TRU TRAK® Sulky
Large, independently pivoting foot plates greatly reduce operator fatigue while the 2-point connection eliminates jack-knifing in turns or reverse. The unit tracks "true" and straight every time. Foot pads pivot into stowed position when operating in conditions not conducive to sulky operation and for trailering convenience.
For local deliveries in the Highland and the Isle of Skye we use our own delivery vehicles and are able to do a Pre-Delivery Inspection (PDI), test and hand over products within Highland's postcode area.
Frank Nicol FGM Ltd are able to provide a comprehensive distribution service to the majority of the UK. Please note that due to the size and weights of these products they may incur a delivery charge over and above those displayed at the checkout.
Out with the Highlands it would be advisable to contact us before placing your order to discuss any possible delivery charges

Tech. Specification
Releated Products & Accessories
Product Reviews (0)
©2022 Frank Nicol Farm & Garden Machinery Ltd
Website by Navertech