Toro GrandStand™ Stand-on Mower with 122cm (48") Deck (74504TE)
Toro GrandStand™ Stand-on Mower with 122cm (48″) Deck (74504TE)
The new Toro® GrandStand™ stand-on mower delivers superior productivity, visibility, and operator comfort in a sleek compact machine.
High productivity in a compact size
Exceptional hillside traction and handling
Operator platform suspension reduces fatigue
Foldable platform allows for walk-behind operation
Please contact our Sales, Service or Parts teams on 01349 863854 if you have any questions
Full Description
Tech. Specification
Releated Products & Accessories
Product Reviews (0)
Full Description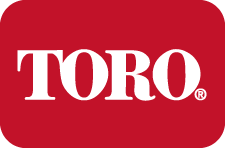 GrandStand™ Stand-on Mower with 122cm (48″) Deck (74504TE)
 Get in, Get Done and on to the next job faster
The new Toro® GrandStand™ stand-on mower delivers superior productivity, visibility, and operator comfort in a sleek compact machine. It features a unique suspension system for a smooth ride over the roughest terrains, plus a retractable platform that allows for operation from both stand-on and walk-behind positions. The GrandStand mower incorporates the Toro TURBO FORCE® deck and twin-lever controls, making it easy to use while providing the landscape contractor a better "quality of cut".
Fatigue-Reducing Suspension
The revolutionary Flex-Ride operator platform suspension* keeps operators fresh, resulting in less fatigue and higher productivity throughout the day. Best of all, the suspension system is self-compensating for operators of different sizes.
Innovative Speed Control
Patent-pending variable speed control changes drive tyre response without limiting the travel of the controls, or slowing down the engine and blades. From precise manoeuvres in delicate areas to training new users, the GrandStand's easy-to-use controls make operation a breeze.
2-in-1 Versatility
In situations where the operator may want or need to walk, Toro's foldable operator platform instantly converts the GrandStand to a walk-behind. When it's time to ride, just lower it back down – saving time, money and trailer space by eliminating the need to switch from one mower to another.
Stand-on Mower Productivity
The ability to turn easily, get in and out of tight spaces, and quickly get on and off the mower to pick up debris or move obstacles all contribute to less time spent per property. The exceptional visibility of the GrandStand protects the operator, the mower and the property. The operator is better able to steer clear of obstacles, identify upcoming changes in terrain and easily pass beneath overhanging branches.
Exclusive TURBO FORCE Deck
High-capacity TURBO FORCE decks deliver unsurpassed strength, a superior cut, and increased productivity in extreme mowing conditions. Equipped with a patented adjustable baffle, TURBO FORCE decks can be fine-tuned in order to conquer changing turf conditions.
Patented Adjustable Baffle
Allows operator to achieve maximum cutting performance by fine-tuning deck to conquer changing conditions, unique job sites or different times of the season. In extreme conditions, the baffle can be opened in order to conserve power and achieve faster mowing speeds. In less demanding conditions, the baffle can be closed to yield micro-sized particles and maximise discharge velocity.
The Industry's Toughest Spindle Assembly
Toro's rugged spindle assemblies survive impacts that would destroy lesser spindles. The cast iron housing, with a massive 23.8 cm diameter base, absorbs impact loads and distributes them across a broader area of the robust deck shell.
Traction and Handling
The wide stance and optimal weight balance of the GrandStand enhance hillside stability and control. Because there are no restrictions to limit operator motion, operators can shift weight as needed to further enhance the performance of the machine.
Big on Features, Not Size
The GrandStand conserves space to get more machines on your trailer or allows for a smaller trailer and a lighter load. And the unique, foldable operator platform makes the product even more compact for transport or storage. Some property owners have negative reactions to larger, heavier-looking mowers, and are concerned that their lawns may be damaged. With the sleeker Toro GrandStand, that problem is eliminated.
A Flat Crisp Cut with Precision Blades
6.35 mm thick precision blades resist flexing to provide a flat, crisp cut. High-strength, heat-treated alloy steel survives impacts and provides resistance to the rapid wear commonly associated with abrasive conditions. Options include Recycler® and Atomic® mulching blades, medium sail Bahai blades, and low sail sand blades.
Smarter design in a bull-nose bumper.
7-gauge bull-nose bumper not only protects against frontal impacts, but also contains an integral underskirt to minimise blowout of debris and dust. The bottom, leading edge of the deck is raised 6.35 mm, allowing grass to stand more upright when entering the cutting chamber, ensuring a level cut. Leaf "ploughing" during spring and fall clean-up also is significantly reduced.
Rubber Discharge Chute
High performance rubber discharge chute allows for close trimming without damaging chute or landscape structures. Patented design provides exceptional clipping dispersion.
Heavy-Duty Muffler Guard
Heavy-duty, 7-gauge muffler guard protects muffler against damage.
Flat-free, semi-pneumatic caster tyres
Comprehensive Warranty
5-year or 1,200-hour limited warranty with limited lifetime frame warranty. (2-year commercial engine warranty.) See Toro dealer for complete warranty details.
For local deliveries in the Highland and the Isle of Skye we use our own delivery vehicles and are able to do a Pre-Delivery Inspection (PDI), test and hand over products within Highland's postcode area.
Frank Nicol FGM Ltd are able to provide a comprehensive distribution service to the majority of the UK. Please note that due to the size and weights of these products they may incur a delivery charge over and above those displayed at the checkout. 
Out with the Highlands it would be advisable to contact us before placing your order to discuss any possible delivery charges.
Tech. Specification
Releated Products & Accessories
Product Reviews (0)
©2022 Frank Nicol Farm & Garden Machinery Ltd
Website by Navertech