Toro Commercial-Grade TurfMaster® HDX 76cm (30") (22207/22205TE) Walk-Behind Mower
Toro® Commercial-Grade TurfMaster® HDX 76cm (22207/22205TE) Walk-Behind Mower
Please call our Sales, Service or Parts teams on 01349 863854 for any enquiries.
Full Description
Tech. Specification
Releated Products & Accessories
Product Reviews (0)
Full Description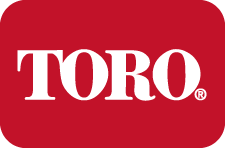 Commercial-Grade TurfMaster® HDX 76cm (30″) (22207) Walk-Behind Mower 
The 22207 incorporates design enhancements for easier of operation and improved performance. In addition, the machine covers more ground in less time than smaller models, yet it is also easy to handle. Every component from top to bottom is made for heavy use in rough conditions, from kerbs to trailers to multiple operators. It offers professional-grade toughness, professional-quality cut, and a major boost to productivity.
Product Features & Benefits
1. Two-bail control system – The two-bail control system incorporates a parking brake, provides excellent control, and is easy to operate
2. Commercial-grade wheels – Rubber tires with co-polymer wheels feature precision ball bearings for long life with less downtime and lower replacement costs
3. 2-point height of cut – The heavy-duty 2-point height of cut (HOC) system makes it easy to adjust deck height, reducing the need to walk around the mower to adjust four different levers
4. Highly productive 76cm deck – The 3-in-1 deck design provides recycling, bagging or side discharge and helps you finish the job even faster
5. Blade Brake Clutch (BBC) – Allows the operator to disengage the blades without shutting off the engine

Warranty
1-Year Limited Commercial Use
For local deliveries in the Highland and the Isle of Skye we use our own delivery vehicles and are able to do a Pre-Delivery Inspection (PDI), test and hand over products within Highland's postcode area.
Frank Nicol FGM Ltd are able to provide a comprehensive distribution service to the majority of the UK. Please note that due to the size and weights of these products they may incur a delivery charge over and above those displayed at the checkout. 
Out with the Highlands it would be advisable to contact us before placing your order to discuss any possible delivery charges.
Tech. Specification
Releated Products & Accessories
Product Reviews (0)
©2022 Frank Nicol Farm & Garden Machinery Ltd
Website by Navertech