Toro 61 cm Stand-On Aerator (29517)
Toro 61 cm Stand-On Aerator (29517)
Electronic depth control allows operators to provide consistent core depth and quality
Compact design profile fits through standard 36″ wide gates
New Smart Hour Meter displays core depth and critical maintenance reminders
Kohler® CH440 Engine
Please call our Sales, Service or Parts teams on 01349 863854 for any enquiries.
Full Description
Tech. Specification
Releated Products & Accessories
Product Reviews (0)
Full Description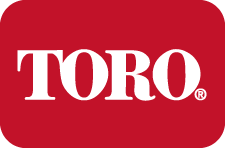 Toro 61 cm Stand-On Aerator (29517)
The 61 cm stand-on model is powered by a Kohler® CH440 engine. Electronic depth control allows operators to provide consistent core depth and quality and it's compact design fits through a standard 36″ wide gate.
Smart Hour Meter
All necessary functions are at the operator's fingertips, including depth control with supervisor maximum-depth lockout, maintenance reminders and tine activation lockout.
Convenient Service
Engine and other common service components are easy to access for quick maintenance
Comfortable Ride
The platform and cushioned panel help reduce operator fatigue.
Manoeuvre in Tight Spaces
The compact design lets you fit through a standard 36" gate with ease.
***If a Delivery is required, there may be a Carriage Charge. Please call for details***
Tech. Specification
Releated Products & Accessories
Product Reviews (0)
©2022 Frank Nicol Farm & Garden Machinery Ltd
Website by Navertech