Sparex Ball Hitch Pin S.3341
Sparex Ball Hitch Pin S.3341 (ONLY 2 LEFT IN STOCK)
(LOC-SPAREX)
Please don't hesitate to contact our Parts department on 01349 863854 if you have any questions.
Full Description
Tech. Specification
Releated Products & Accessories
Product Reviews (0)
Full Description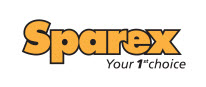 Ball Hitch Pin S.3341

Ball Hitch Pin, Kg (Short) Ball Size: 50mm,
A Ø22mm (7/8"),
B: 57mm,
C: 13mm,
Finish: Zinc Plated.
Tech. Specification
Releated Products & Accessories
Product Reviews (0)
©2022 Frank Nicol Farm & Garden Machinery Ltd
Website by Navertech