Sparex Apak 1/2" Ball Valve Lever Arm - S.4487
Sparex Apak 1/2″ Ball Valve Lever Arm – S.4487 (ONLY 3 LEFT IN STOCK)
(LOC-SPAREX)
Please don't hesitate to contact our Parts department on 01349 863854 if you have any questions.
Full Description
Tech. Specification
Releated Products & Accessories
Product Reviews (0)
Full Description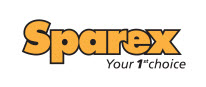 Apak 1/2″ Ball Valve Lever Arm – S.4487

APAK 1/2″BALL VALVE LEVER ARM Ball Valve Lever Arm to fit S.4446 Contains 1 x S.4447 Lever Arm, 1 x S.4449 Cotter Pin Fits 1/2".
Tech. Specification
Releated Products & Accessories
Product Reviews (0)
©2022 Frank Nicol Farm & Garden Machinery Ltd
Website by Navertech