SKF NA 6907 Needle Roller Bearing
SKF NA 6907 Needle Roller Bearing
Includes Inner Ring
Only 1 Left in Stock
(Loc Bin 30D1)
Please don't hesitate to contact our Parts department on 01349 863854 if you have any questions.
Full Description
Tech. Specification
Releated Products & Accessories
Product Reviews (0)
Full Description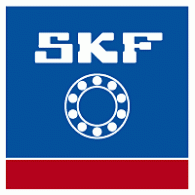 SKF NA 6907 Needle Roller Bearing
NA6907 SKF Needle Roller Bearing 35x55x36 With Inner Ring
Needle roller bearings with machined rings made of bearing steel have a low sectional height and a high load carrying capacity. They can be used with or without an inner ring. Needle roller bearings without an inner ring will require the shaft to be hardened and ground.
Category: Needle roller bearing
Quality: Premium
Brand: SKF
Inner diam.: 35 mm
Outer diam.: 55 mm
Width: 36 mm
Weight: 0.327 kg
Tech. Specification
Releated Products & Accessories
Product Reviews (0)
©2022 Frank Nicol Farm & Garden Machinery Ltd
Website by Navertech