STIHL RME 339 ELECTRIC LAWN MOWER
The highlift blade delivers a precise and even cut on your lawn
Innovative, easy-to-empty grass catcher box with level indicator
Foldable handlebar
Please call our Sales, Service or Parts teams on 01349 863854 for any enquiries.
Full Description
Tech. Specification
Releated Products & Accessories
Product Reviews (0)
Full Description
The RME 339 C is the ideal lawn mower for medium-sized lawns up to 500m².
It is easy to manoeuvre around flower beds, decking and other garden furniture, and the spring-loaded central cutting-height adjustment is simple to change so you can always cut your grass to the length you want.
The 40-litre easy-opening grass catcher box is a useful feature too, as is the foldable handlebar.
The RME 339 is designed to make mowing your lawn as easy as possible.
FEATURES
HIGHLIFT BLADE
The highlift blade delivers a precise finish on your lawn and helps make sure the grass box is filled right to the brim, by creating a strong air current around the blade and into the grass catcher box.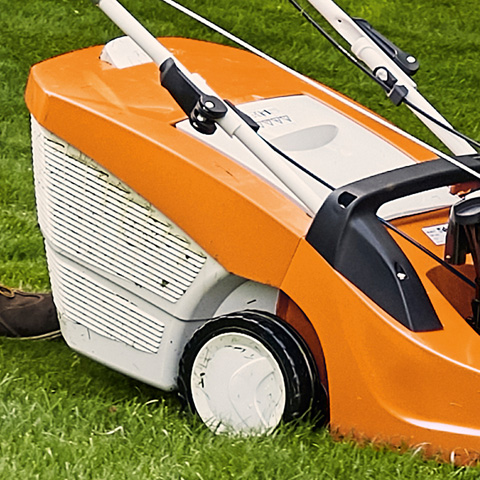 INNOVATIVE GRASS CATCHER BOX
The plastic grass catcher box is designed to open like a clam shell – simply unclip it and hold the box over the bin or compost heap using the handles on both sides to pull it open. The box also has downward-facing vents on all sides to direct any dust or grass towards the ground when you're mowing.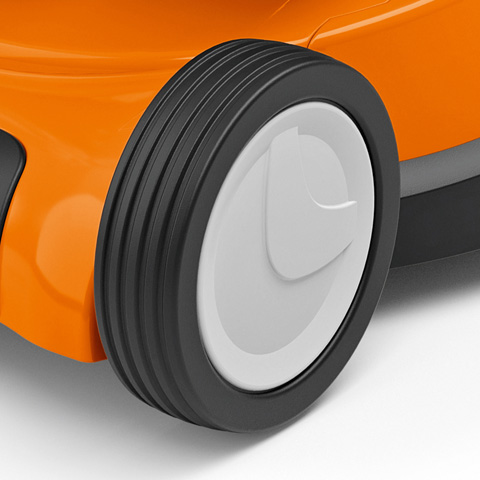 SMOOTH RUNNING WHEELS
The wheels on the RME 339 are extremely hard-wearing and have a traction pattern that makes it easy to hold a perfectly straight line when mowing.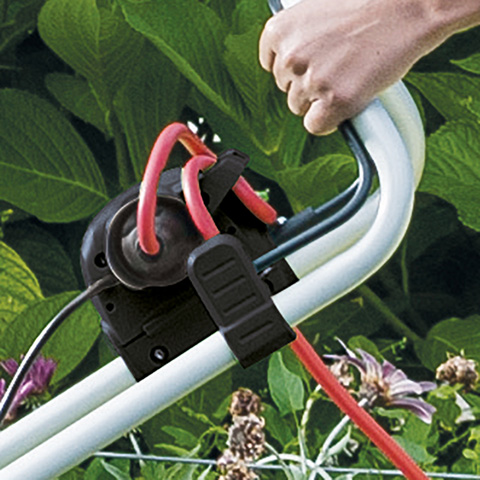 INTEGRATED CABLE STRAIN RELIEF
The built-in strain relief stops the cable from pulling when mowing and helps it to stay securely connected to your extension lead.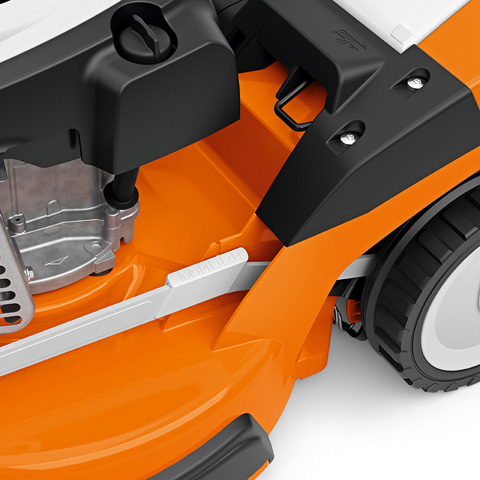 CENTRAL CUTTING-HEIGHT ADJUSTMENT
It's easy to adjust the cutting height of the mower in one easy movement with the spring loaded lever. There are five different heights to choose from between 25 and 70mm.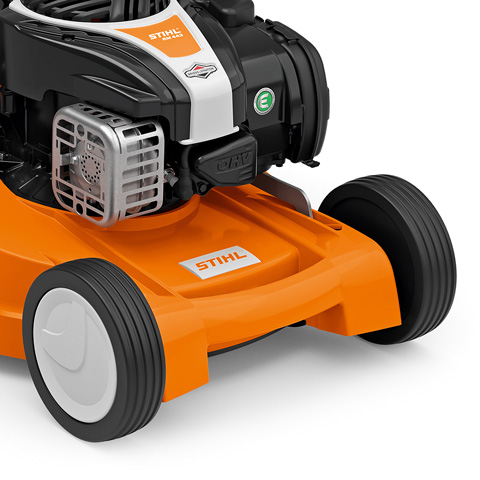 CARRYING HANDLE
A carrying handle has been built into the body of the mower to make it easy to transport.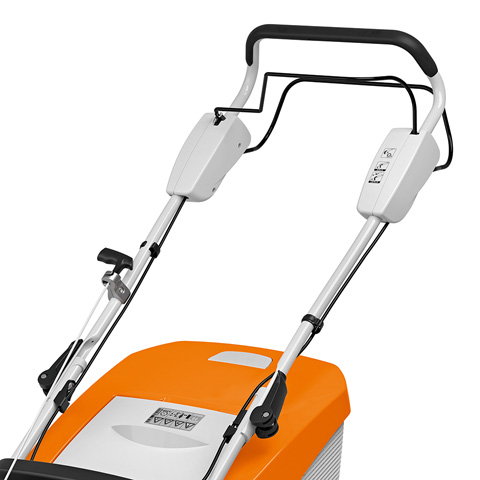 FOLDABLE HANDLEBAR
The handlebar is foldable for easy storage.
***If a Delivery is required, there may be a Carriage Charge. Please call for details***
Tech. Specification
Releated Products & Accessories
Product Reviews (0)
©2022 Frank Nicol Farm & Garden Machinery Ltd
Website by Navertech