STIHL RMA 443 C CORDLESS LAWN MOWER
PRO INTERCHANGEABLE BATTERY
Powerful and manoeuvrable for larger lawns
Flow-optimised blades to conserve battery life
Uses AP-series interchangeable batteries
Please call our Sales, Service or Parts teams on 01349 863854 for any enquiries.
Full Description
Tech. Specification
Releated Products & Accessories
Product Reviews (0)
Full Description

STIHL RMA 443 C CORDLESS LAWN MOWER
The RMA 443 C is a powerful and manoeuvrable cordless lawn mower, which is ideal for larger areas of lawn.
It has an eco mode that can be switched on so that the speed of the lawn mower automatically adapts to the mowing conditions to preserve the battery life where possible.
The RMA 443 C is so simple to use and, with the innovative mono-comfort handlebar, it is also easy to access and empty the grass catcher box. The sturdy polymer housing is robust but is also lightweight making it easy to move and transport the mower – this is made even easier by the built-in carrying handles.
As with all STIHL lawn mowers, the blades have been designed to create the perfect airflow, which lifts the grass, cuts it neatly and pushes it into the grass catcher box with minimal resistance, so it also makes the most of the battery life.
The RMA 443 C is part of our PRO Cordless range of tools and uses AP-series interchangeable batteries – it is not compatible with the AK-series batteries in the COMPACT Cordless System.
Area covered with recommended AP 200 battery: Up to 360m²
Area covered with AP 300 battery: Up to 440m²
FEATURES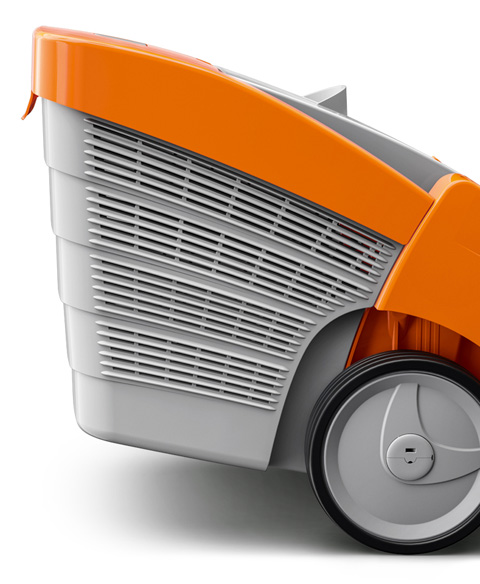 EASY OPENING GRASS CATCHER BOX
The grass catcher box has a unique design – just clip it open from the back and drop it all straight into a garden waste bin or compost heap.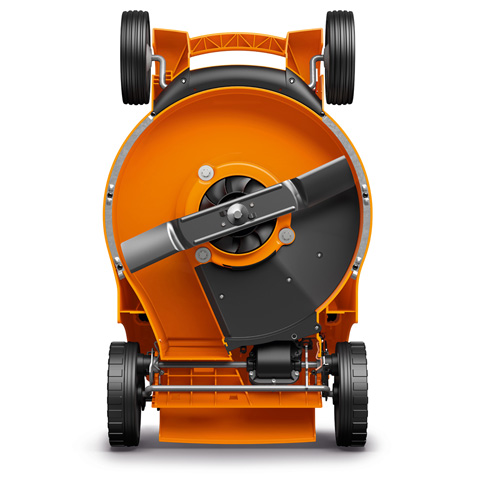 FLOW-OPTIMISED BLADES
All STIHL lawn mowers have a flow-optimised blade to give a precise cut on your grass and push it straight into the catcher box. This gives you a neat finish, but also conserves the battery life.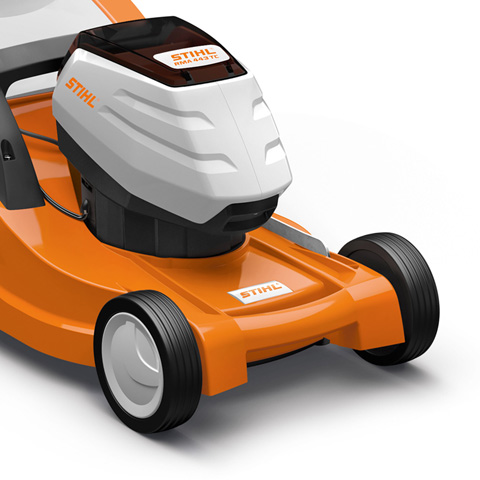 ECO MODE
The RMA 443 C comes with an eco mode button – simply switch it on and the mower will adapt its speed to the mowing conditions to make the most of the battery.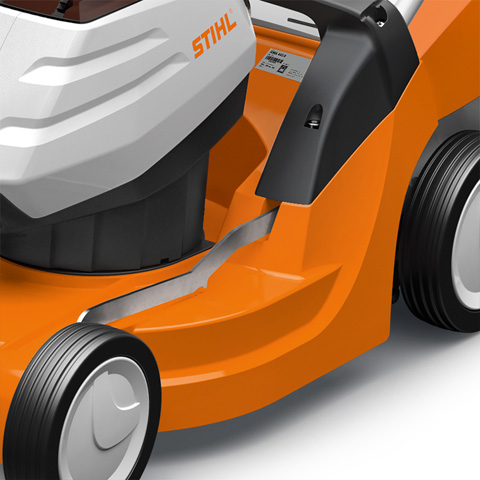 CENTRAL CUTTING-HEIGHT ADJUSTMENT
It's easy to adjust the cutting height of the mower in one easy movement with the spring loaded lever. There are six different heights to choose from between 25 and 75mm.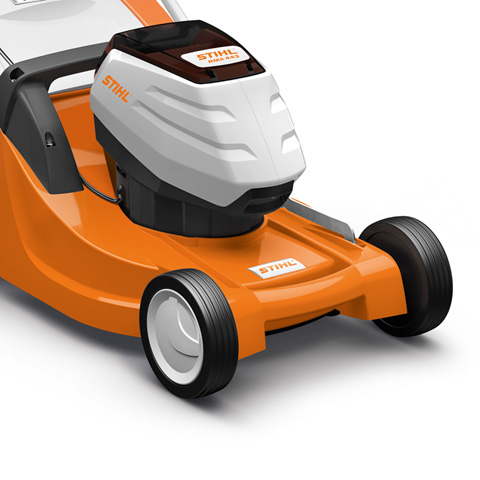 CARRYING HANDLES
There are two carrying handles on the RMA 443 C, so it's easy to move and transport. You can use the handles to easily secure the mower with a strap in a car or van too.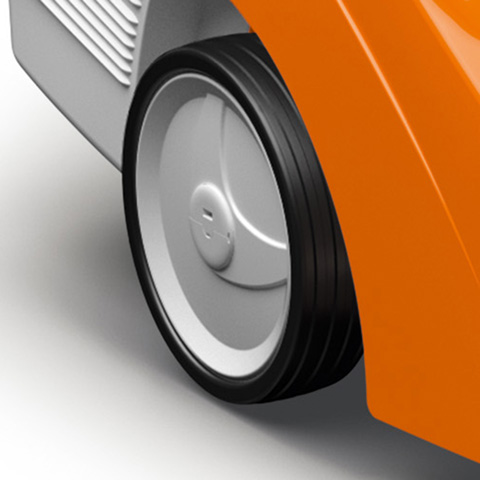 EASY-RUNNING WHEELS
The durable wheels on the RMA 443 C are specifically designed to make it easy to steer the mower around your lawn.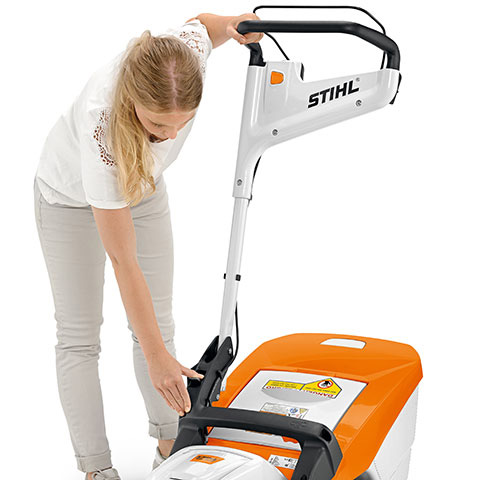 FOLDABLE HANDLEBAR
The mono-comfort handlebar has two different height settings and can be easily folded for storage.
***If a Delivery is required, there may be a Carriage Charge. Please call for details***
Tech. Specification
Releated Products & Accessories
Product Reviews (0)
©2022 Frank Nicol Farm & Garden Machinery Ltd
Website by Navertech