RMA 235 CORDLESS LAWN MOWER
Quiet & lightweight, so it's easy to manoeuvre
Delivers a precise finish thanks to the blade design
Innovative grass catcher box that's easy to empty
Full Description
Tech. Specification
Releated Products & Accessories
Product Reviews (0)
Full Description

The perfect lawn mower for small gardens – lightweight, manoeuvrable and quiet, the RMA 235 also has an automatic eco mode and flow-optimised blades to maximise the life of the battery.
The cutting height of the mower can be centrally adjusted between 25mm and 65mm, and the handlebar has two different height settings to suit you. You can easily tell when the grass catcher box is full and emptying it is a breeze too, with an innovative clam shell design.
The RMA 235 has also been given the Best Garden Tech award by T3, a Quiet Mark award and a Gardeners' World Best Buy award, so you can be confident you are getting a great mower for your money!
Area covered using recommended AK20 battery: 300m²
Area covered using AK30 battery: 400m²
FEATURES
CARRYING HANDLE
A carrying handle has been built into the body of the mower to make it easy for you to transport it.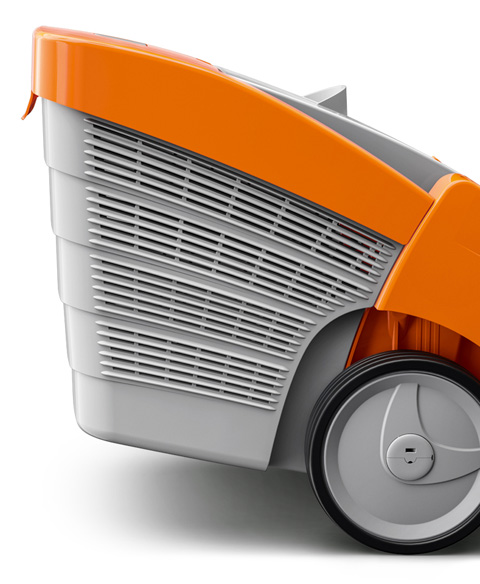 INNOVATIVE GRASS CATCHER BOX
The grass catcher box is made of a sturdy plastic, and is designed to open like a clam shall so it's simple to empty quickly. The airflow produced by the blades directs the clippings into the box so that it fills right to the top, at which point the handy level indicator drops down so you know exactly when to empty it. The vents in the box face downward so you don't get covered in dirt and dust when mowing.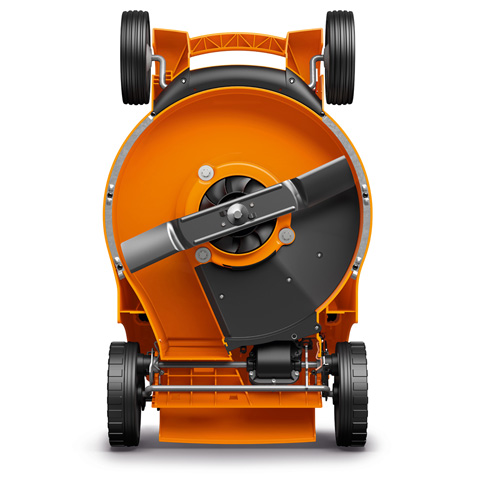 FLOW-OPTIMISED BLADES
All STIHL lawn mowers have a flow-optimised blade to neatly cut the lawn, without using unnecessary battery power on moving the air around.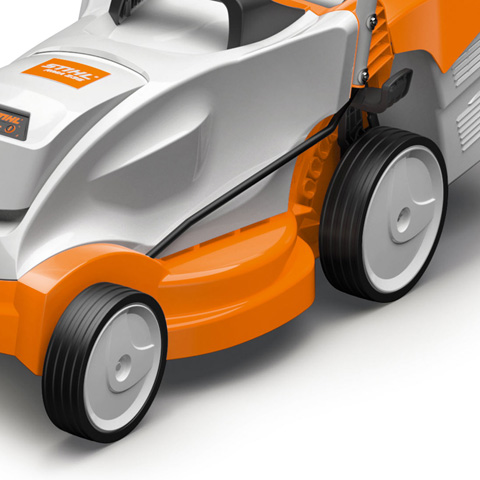 CENTRAL CUTTING HEIGHT ADJUSTMENT
It's easy to adjust the cutting height of the mower in one easy movement with the spring loaded lever. There are five different heights to choose from between 25 and 65mm.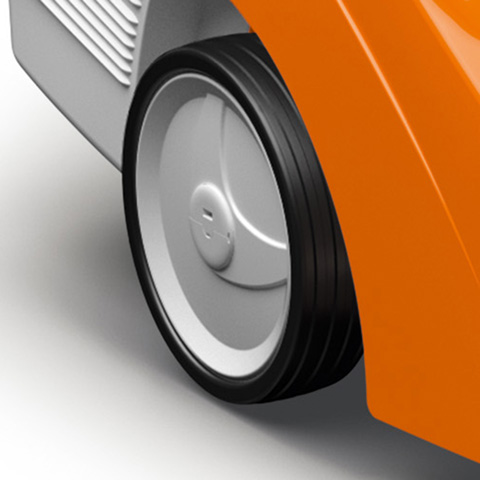 EASY-RUNNING WHEELS
The hard-wearing wheels on the RMA 235 have traction and tread patterns that are designed to make it easy for you to move the mower around your flower beds, trees and other obstacles in the garden.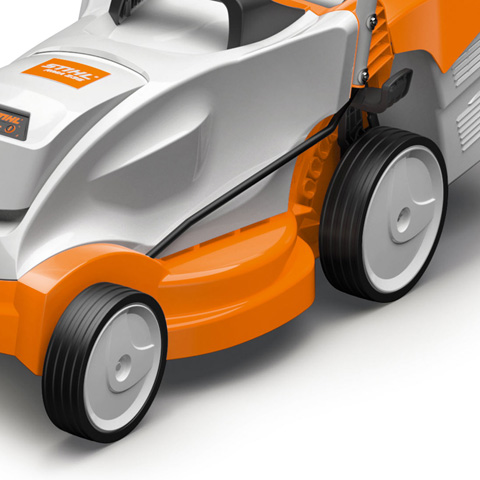 POLYMER HOUSING
The housings of the STIHL battery-powered lawn mowers are made of a high-quality polymer material. This extremely lightweight polymer housing combines high resistance and robustness against forces, heat and UV radiation.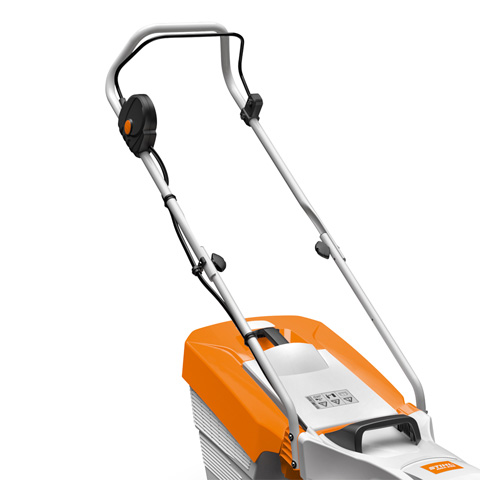 FOLDABLE HANDLEBAR
The handlebar has two different height settings and can be easily folded for storage.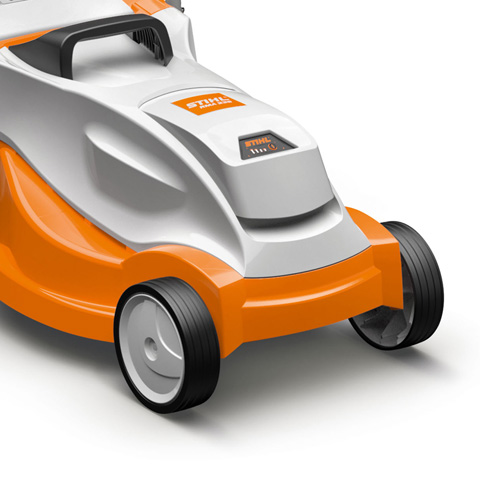 ECO MODE
The eco mode on the RMA 235 automatically increases or reduces the speed of the blade depending on what you are cutting, to make the most of the battery life so you can mow for longer.
Tech. Specification
Releated Products & Accessories
Product Reviews (0)
©2021 Frank Nicol Farm & Garden Machinery Ltd
Website by Navertech