STIHL RE 130 PLUS PRESSURE WASHER
Top-of-the-line performance and a practical design
Built-in storage compartment so you won't lose your accessories!
Please call our Sales, Service or Parts teams on 01349 863854 for any enquiries.
Full Description
Tech. Specification
Releated Products & Accessories
Product Reviews (0)
Full Description

STIHL RE 130 PLUS PRESSURE WASHER
The RE 130 PLUS is a powerful 135 bar pressure washer that can be used on a variety of tough cleaning jobs around the home and garden.
With a 9 metre long steel reinforced high-pressure hose, you can cover a lot of ground with this model, and the larger wheels can cope with rough terrain or even stairs, so it's easy to move. The built-in reel has a practical hose guide so it's particularly straightforward to store the hose.
It also has a storage compartment for the fan jet and rotary nozzles, and the 5 metre power cable. It comes with a detergent spray bottle too, which can be easily attached to the lance and used to deliver precise amounts of detergent when cleaning. The anti-drill quick release couplings on the spray lance and the high-pressure outlet are simple to set up and prevent the hose from tangling, so cleaning stubborn dirt is a breeze!
All STIHL Pressure Cleaners come with a 3 year domestic warranty.
FEATURES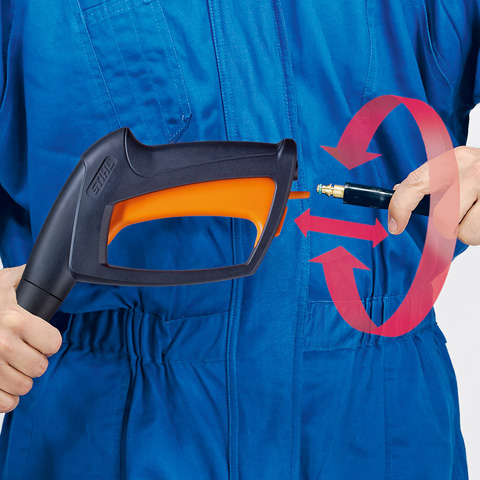 QUICK RELEASE COUPLING
The quick release coupling on the spray lance and the high-pressure outlet mean the machine is very easy to set up, and the hose doesn't get twisted or tangled either.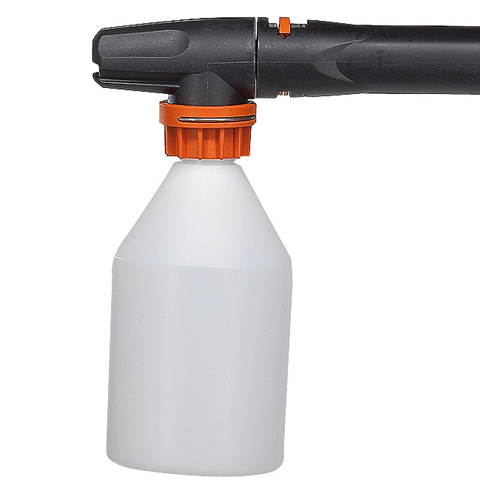 DETERGENT SPRAY SET
The detergent spray bottle that comes with the RE 120 can be attached to the spray lance so that you can add detergent, which is great for ground-in dirt. The bottle that comes with the RE 130 PLUS is dosable too, so you can use precise amounts of detergent as needed.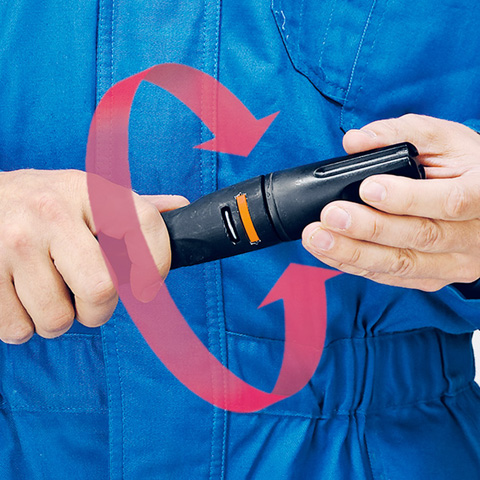 FAN JET NOZZLE
The fan jet nozzle delivers variable pressure and can be used to cover large surface areas quickly.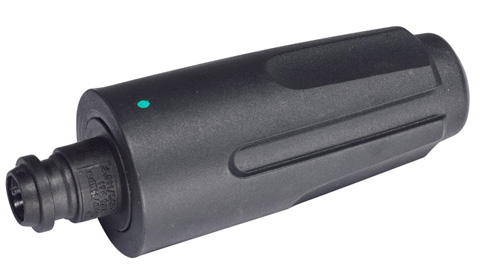 ROTARY JET NOZZLE
The rotary jet nozzle has a powerful pencil jet that can be concentrated on particular areas where dirt has built up.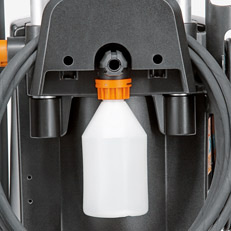 STORAGE COMPARTMENT
The storage compartment on the side of the machine makes it easy to store the nozzles and power cable.
STEEL-REINFORCED HOSE
The hose on the RE 130 PLUS is reinforced with steel for long-lasting performance.
SOFT-GRIP LANCE HANDLE
The cleverly-designed handle on the spray lance is comfortable to use for longer periods.
ALUMINIUM TELESCOPIC TRANSPORT HANDLE
The sturdy handle can be pushed down or lifted up for storage or transport as needed.
HOSE REEL FOR EASY STORAGE
The hose reel fitted to the top of the RE 130 PLUS features a hose guide to making winding it up incredibly easy – you can even do it with one hand!
Tech. Specification
Releated Products & Accessories
Product Reviews (0)
©2022 Frank Nicol Farm & Garden Machinery Ltd
Website by Navertech