Murray Cutter Deck Blade 95104
Murray Cutter Deck Blade 95104
Only 2 Left in Stock
(Loc. Box 26)
Please don't hesitate to contact our Parts department on 01349 863854 if you have any questions.
Full Description
Tech. Specification
Releated Products & Accessories
Product Reviews (0)
Full Description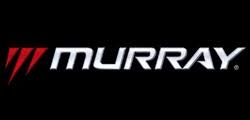 Murray Cutter Deck Blade 95104
Murray blade to fit 38" / 97cm Murray lawn tractors fitted with grass collection, mulching and side discharge.
Please note, a 38" / 97cm cutter deck requires two blades.
Tech. Specification
Releated Products & Accessories
Product Reviews (0)
©2022 Frank Nicol Farm & Garden Machinery Ltd
Website by Navertech