HSE 81 ELECTRIC HEDGE TRIMMER
High-powered engine for trimming thicker branches
Diamond-ground blades that stay sharper for longer
Five-position rotary handle for comfort
Full Description
Tech. Specification
Releated Products & Accessories
Product Reviews (0)
Full Description
Our top-of-the-range electric hedge trimmer, the HSE 81 has a high-powered 650 watt engine making it the ideal tool for cutting hedges with thicker branches.
The five-position handle can be rotated to the most comfortable working position for you quickly and easily.
The transparent hand guard gives you a clear view of the blades so you can see exactly what you're cutting, whilst the longer blade helps you get the job done quickly.
FEATURES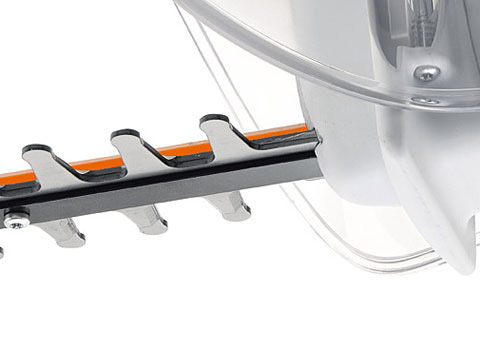 LASER-CUT DIAMOND-GROUND BLADES
Each blade is laser cut and diamond ground, so that the blades are durable and stay sharper for longer.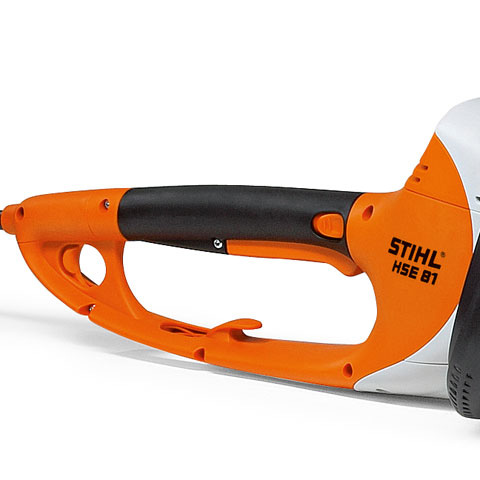 FIVE-POSITION ROTARY HANDLE
The flexible design of the five-position rotary handle means that you can select from five settings between 0 and +/- 90 degrees to suit the job at hand.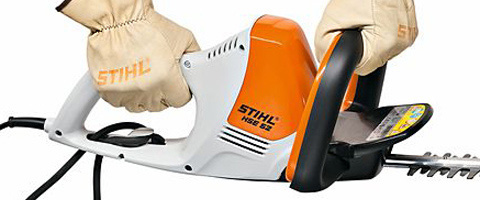 CABLE STRAIN RELIEF
The cable strain relief stops the cable from being pulled and accidentally disconnected.
TIP PROTECTOR
The tip protector on the end of the blades prevent them from being damaged when trimming close to the ground or walls.
Tech. Specification
Releated Products & Accessories
Product Reviews (0)
©2021 Frank Nicol Farm & Garden Machinery Ltd
Website by Navertech