STIHL FS 38 PETROL GRASS TRIMMER
Lightest, petrol grass trimmer in the range
Efficient 2-MIX engine technology
Comes with an AutoCut mowing head for extending the mowing line in seconds
Full Description
Tech. Specification
Releated Products & Accessories
Product Reviews (0)
Full Description
The FS 38 is our lightest petrol grass trimmer and is ideal for trimming lawn edges in your garden. It has a multi-function control handle, so it's simple to use at all times, and an efficient STIHL 2-MIX engine.
It comes as standard with the AutoCut C 6-2 mowing head which uses nylon mowing line to trim the grass, but you can also fit the PolyCut 6-2 mowing head with polymer blades or a DuroCut 5-2 head which uses serrated line pieces, depending on what you are trimming.
The FS 38 is a lightweight, great value option for trimming grass in medium-sized gardens.
FEATURES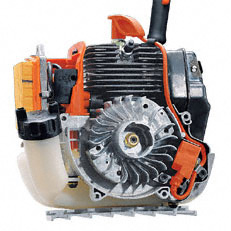 2-MIX ENGINE TECHNOLOGY
STIHL's 2-MIX engine is designed to be powerful and economical,
increasing power output whilst also reducing fuel consumption.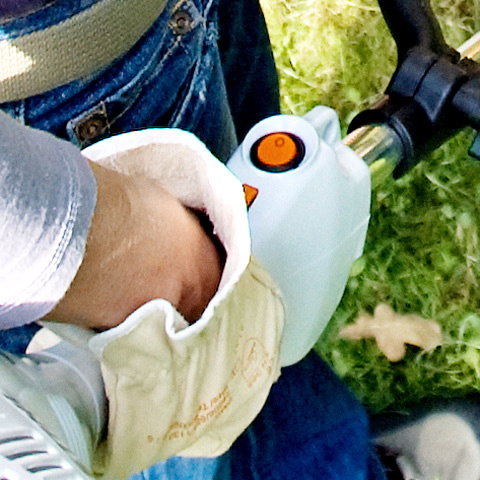 MULTI-FUNCTION CONTROL HANDLE
The multi-function control handle means the FS 38 is easy to operate
using just your thumb so you can use the tool securely and comfortably.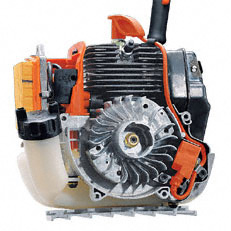 ELECTRONIC IGNITION MODULE
The ignition system is completely encapsulated to
protect it from dust and dirt and extend the working life.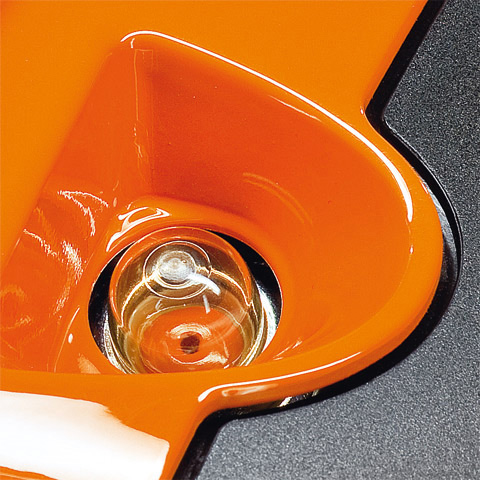 MANUAL FUEL PUMP
The manual fuel pump delivers fuel to the carburettor at the
touch of a button so it's easier to start even after longer breaks in use.
FAQS
QWHAT TYPE OF CUTTING ATTACHMENT DOES THIS USE?
A: The FS 38 uses an AutoCut C 6-2 mowing head, with 2.0mm mowing line.
QCAN I USE OTHER CUTTING ATTACHMENTS WITH THIS TOOL?
A: You can swap the AutoCut C 6-2 for a PolyCut 6-2 which uses polymer blades or a DuroCut 5-2, which uses serrated line pieces. You can't use metal cutting tools with this grass trimmer.
QWHAT SHOULD I WEAR WHEN USING THIS GRASS TRIMMER?
A: We recommend that you wear snug-fitting clothes, goggles, a face shield, gloves, ear defenders and sturdy boots or shoes, and tie back long hair.
TIPS
#1STORING YOUR FS 38
Store your FS 38 in a clean and dry area and keep out of the reach of children at all times. Don't leave your machine with unused fuel in it for long periods of time.
#2MAKE THE MOST OF YOUR MOWING LINE
To get the most of your mowing line, simply pop it in a bucket of water for 12-24 hours before using it to make it more flexible and less likely to break.
***If a Delivery is required, there may be a Carriage Charge. Please call for details***
Tech. Specification
Releated Products & Accessories
Product Reviews (0)
©2022 Frank Nicol Farm & Garden Machinery Ltd
Website by Navertech