c/w 56v 2.5Ah Battery and Charger
EGO LB5301E BLOWER KIT c/w 56v 2.5Ah Battery and Charger
For clearing small to medium-sized spaces, the LB5301E cordless blower kit includes a 2.5Ah lithium ion battery and standard charger. This lightweight leaf blower includes turbo boost mode which allows up to 900m3 air volume to shift stubborn wet leaves or heavier patches.
Please call our Sales, Service or Parts teams on 01349 863854 for any enquiries.
.
Full Description
Tech. Specification
Releated Products & Accessories
Product Reviews (0)
Full Description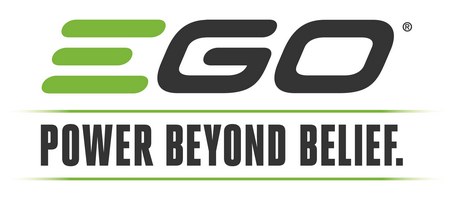 LB5301E BLOWER KIT
c/w 56v 2.5Ah Battery and Charger
Our LB5301E handheld blower kit includes a 2.5Ah battery and standard charger. This will allow you up to 75 minutes run time including variable speed settings, meaning you can increase the power as and when you need.
Included in the box is the AN5300 flat nozzle which condenses airflow, enabling you to tackle even the biggest of leaf walls with even more precision. With Turbo Boost, you can enjoy 900m3 of air per hour, and is perfect for when you're finishing a job, or getting started on heavy leaf fall.
At only 2.2kg without the battery, the leaf blower is lightweight, but can also be used with our compatible backpack to put the weight of the battery on your back, leaving your arms free to concentrate on your leaf cone.
Product Features:
 900 M3/H TURBO BOOST
 VARIABLE SPEED CONTROL
 BRUSHLESS MOTOR
All EGO Power+ products come with a domestic user 5 year warranty on tools and 3 year warranty on batteries.
***If a Delivery is required, they maybe a Carriage Charge. Please call for details***
Tech. Specification
Releated Products & Accessories
Product Reviews (0)
©2022 Frank Nicol Farm & Garden Machinery Ltd
Website by Navertech