EGO HT2411E 61cm (24") Hedge Trimmer
c/w 56v 2.5Ah Battery and Charger
EGO HT2411E 61cm (24″) Hedge Trimmer c/w 56v 2.5Ah Battery and Charger
The EGO HT2411E hedge trimmer kit provides you with a single-speed, single knife-edge cutting action. The powerful brushless motor makes this cordless trimmer ideal for cutting wider medium hedges with thick stem widths. It's supplied with a 2.5Ah battery and standard charger which will allow you to work for up to 75 minutes on a single charge.
Please contact our Sales, Service or Parts teams on 01349 863854 if you have any questions.
Full Description
Tech. Specification
Releated Products & Accessories
Product Reviews (0)
Full Description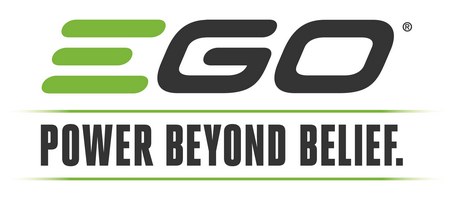 HT2411E 61cm (24″) Hedge Trimmer
c/w 56v 2.5Ah Battery and Charger
If you're looking for a hedge trimmer which is simple to use and will get the job done with no fuss, then this is the tool for you. By adding the EGO Power+ 61cm cordless hedge trimmer to your collection of garden tools, not only will you be taking a step into our revolutionary "one battery, multiple tools" system, but also opening the door to petrol power – without the petrol.
A kit product is a great way of starting out your collection of EGO cordless garden tools, the battery and charger will be compatible with any of the EGO product range, allowing you to complete multiple garden landscaping tasks on one platform.
With a cutting blade length of 61cm, this tool is useful in cutting a wider area on every cut. The diamond ground blades eat away at the unruly branches with ease, giving you the satisfaction of seeing the hedge take shape as you move along.
Supplied with our 2.5Ah battery, from a full charge to empty, you can enjoy run time up to 75 minutes, with a full recharge in just 50 minutes. The intelligent battery control system constantly monitors each cell's power and temperature to deliver the most efficient and quickest charge.
PRODUCT FEATURES
 LASER CUT: DIAMOND GROUND
All EGO Power+ products come with a domestic user 5 year warranty on tools and 3 year warranty on batteries.
***If a Delivery is required, they maybe a Carriage Charge. Please call for details***
Tech. Specification
Releated Products & Accessories
Product Reviews (0)
©2022 Frank Nicol Farm & Garden Machinery Ltd
Website by Navertech