EGO CS1401E 35cm (14") Chain Saw c/w 56v 2.5Ah Battery and Charger
EGO CS1401E 35cm (14″) Chain Saw c/w 56v 2.5Ah Battery and Charger
Please contact our Sales, Service or Parts teams on 01349 863854 if you have any questions.
Full Description
Tech. Specification
Releated Products & Accessories
Product Reviews (0)
Full Description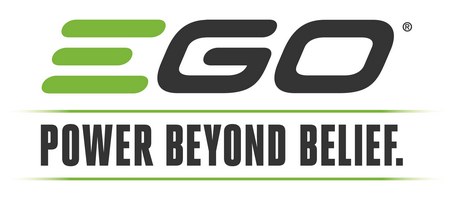 CS1401E 35cm (14″) Chain Saw
c/w 56v 2.5Ah Battery and Charger
The EGO POWER+ Chain Saw is the most powerful rechargeable product of its kind. The first-ever 56-Volt lithium-ion battery has 40 percent more power than the leading 40-Volt battery. It is removable and fits all EGO tools. The 14 in. bar and chain combined with a high-efficiency brushless motor provides a smooth cut. The brushless motor extends the life of the tool and the run time. The EGO POWER+ Chain Saw delivers the performance of gas without the noise, fuss and fumes.
PRODUCT FEATURES
SPECIFICATIONS
RUN TIME 2.0AH – 100 cuts

RUN TIME 4.0AH – 220 cuts cuts

RUN TIME 7.5AH – 450 cuts

CHAIN TENSIONING – Tool free

WEIGHT WITHOUT BATTERY – 3.7 kg
All EGO Power+ products come with a domestic user 5 year warranty on tools and 3 year warranty on batteries.
***If a Delivery is required, they maybe a Carriage Charge. Please call for details***
Tech. Specification
Releated Products & Accessories
Product Reviews (0)
©2021 Frank Nicol Farm & Garden Machinery Ltd
Website by Navertech