EGO BC3800E 38cm Line Trimmer / Brush Cutter
EGO BC3800E 38cm Line Trimmer / Brush Cutter
Please contact our Sales, Service or Parts teams on 01349 863854 if you have any questions.
Full Description
Tech. Specification
Releated Products & Accessories
Product Reviews (0)
Full Description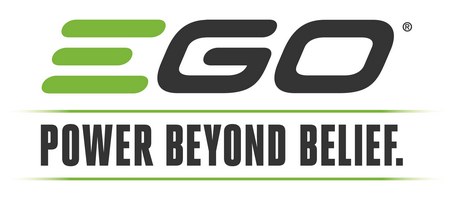 BC3800E 38cm Line Trimmer / Brush Cutter
Rear motor brush cutter that comes with both a line trimmer head and a three-sided metal blade for tough weeds.
A double harness is included for added comfort and longer usage periodsing.
SPECIFICATIONS
CUTTING WIDTH, THREE SIDED BLADE – 30 cm

CUTTING WIDTH, LINE TRIMMER – 38 cm

RUN TIME 2.5AH – 20 minutes

RUN TIME 4.0AH – 30 minutes

RUN TIME 6.0AH – 50 minutes

RUN TIME 7.5AH – 65 minutes

BLADE MATERIAL – Three-sided reversible steel blade

SPEED MODES – Variable speed

NO LOAD SPEED – 4500-6000 rpm

LINE FEED – Rapid reload bump feed head

ROTATING DIRECTION – Anti Clockwise

AUXILIARY HANDLE – Bike handle

HARNESS – Double Shoulder

WEIGHT WITHOUT BATTERY, THREE SIDED BLADE – 4.54 kg
All EGO Power+ products come with a domestic user 5 year warranty on tools and 3 year warranty on batteries.
***If a Delivery is required, they maybe a Carriage Charge. Please call for details***
Tech. Specification
Releated Products & Accessories
Product Reviews (0)
©2021 Frank Nicol Farm & Garden Machinery Ltd
Website by Navertech