Chapman W240 Weed Wiper Brush Model
"VIRTUALLY ELIMINATES DRIPPING"
Chapman W240 Weed Wiper Brush Model
The W240 Weed wiper is a simple yet effective weed wiping tool for the selective application of herbicide to reeds, rushes, bracken and thistles etc, on farmland and pastureland.
Options:
Additional control box c/w mounting plate & wiring for additional vehicle £350.00 + VAT (£420.00 inc VAT)
Please call our Sales, Service or Parts teams on 01349 863854 for any enquiries
Full Description
Tech. Specification
Releated Products & Accessories
Product Reviews (0)
Full Description
"VIRTUALLY ELIMINATES DRIPPING"
 

A unique electric drive system eliminates dripping due to over-saturation and ensures consistent application and killing of weeds.
A robust tubular steel frame is used to ensure weeds flow smoothly through the machine, under the huge 200mm (8") diameter central wiping roller.
Advanced Brush or Carpet model available
Huge 2.4m (8′) Working Width
Mounted 60l tank, pump and hand-lance for spot spraying
Unique electric drive system eliminates dripping
Simple IP67 sealed electronic control module supplied as standard for maximum control
TAKE BACK CONTROL
The W240 features a huge 200mm (8″) diameter carpet roller, simple automated electrical operation, and integrated tank with hand-lance for years of trouble-free operation.
As standard, a high-quality thick-pile wool/poly blend carpet is installed to balance liquid carrying capacity and wear resistance. An upgraded Brush Roller is also available manufactured from Natural Tampico for ultimate precise application.
GROUND BREAKING ELECTRIC DRIVE
The W240 trailed Weed Wiper features a unique electric drive motor, operating at 25rpm. This ground-breaking feature ensures the roller runs at a constant speed regardless of the forward speed, which all but eliminates dripping whilst ensuring weeds get a good dose of herbicide (eg. Glyphosate).
The constant roller speed also allows more liquid to be held in reserve on the roller, without dripping occurring and damaging the crop below.
SIMPLE, YET EFFECTIVE DESIGN
The simple design of the W240 without unnecessary steelwork ensures a strong yet lightweight machine. The 19x7x8″ semi-flotation tyres have a low ground pressure without being overly wide to minimise the chance of herbicide transfer to the wheels and subsequently to the underlying grass.
Simple height adjustment and the hand-lance fitted as standard to the mounted 60L tank of the W240 Weed Wiper ensures ease of use and coverage of those awkward areas at field boundaries.
ADVANCED TAMPICO BRUSH
The all-new W240 Brush Model features a natural, hard wearing Tampico fibre brush mounted in segments. The Tampico brush provides the ultimate precision in chemical application, allowing weeds to pass through the brush bristles for a higher contact area and greater results.
Specially designed to 'hold' chemical within its fibres and the addition of the unique electric drive system of the W240, all but eliminates dripping whilst keeping brush saturation levels high to deliver a high concentrate of chemical in one pass.
The Tampico brush is designed to last the lifetime of the machine, but segments are easily replaceable should any of the brush segments get damaged helping to keep costs to a minimum.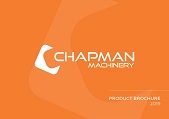 ***For local deliveries in the Highland and the Isle of Skye we use our own delivery vehicles and are able to do a Pre-Delivery Inspection (PDI), test and hand over products within Highland's postcode area.
Frank Nicol Ltd are able to provide a comprehensive distribution service to the majority of the UK. Please note that due to the size and weights of these products they may incur a delivery charge over and above those displayed at the checkout. 
Out with the Highlands it would be advisable to contact us before placing your order to discuss any possible delivery charges.***
Tech. Specification
Releated Products & Accessories
Product Reviews (0)
©2022 Frank Nicol Farm & Garden Machinery Ltd
Website by Navertech