Chapman MG250 Arena Leveller 2.4m c/w Tines
Chapman MG250 Arena Leveller 2.4m c/w Tines
The MG250 Arena Leveller is a 8′ (2.4m) working width Arena Leveller, designed for levelling and grading a variety of arena surfaces quickly and easily.
Please contact our Sales, Service or Parts teams on 01349 863854 if you have any questions.
Options Below:
Full Description
Tech. Specification
Releated Products & Accessories
Product Reviews (0)
Full Description

MG250 Arena Leveller 2.4m c/w Tines
"GRADING TO NEW DEPTHS"
The best all-round arena leveller!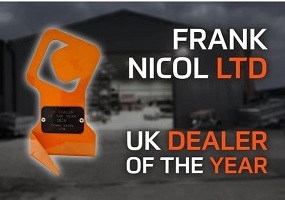 The MG250 Arena Leveller is the perfect tool for levelling and grading all types of equestrian riding surface. Designed for ease of use and robust build, the MG250 will restore and maintain a top quality riding surface quickly and easily.
Fully galvanised heavy duty construction
Robust delta shape deflects fence posts
Large wheels for easy and smooth towing
High quality spring steel tines
Reversible Perimeter blade
SIMPLE. EFFECTIVE. RELIABLE.
Arenas, sand schools and gallops are expensive – careful and timely maintenance can make the difference between a long-lasting, brilliant riding surface, and a hard, dusty surface which can endanger both you and your horses.
In order to get the best return from your investment, regular maintenance must be carried out using the right tool for the job..
MINIMAL FUSS
Hard spots are eliminated, dust is reduced, and drainage is improved. Furthermore, the wide width of the MG250 means you can level your surface quickly and with minimal fuss!
For advanced fibre or wax stabilised surfaces such as CombiRide, Turfloat or CLOPF, a maintenance regime is essential as it orientates the fibres correctly to give the desired surface feel.
SUITABLE FOR ANY VEHICLE
Available as standard as a towed unit for use behind almost any vehicle equipped with a 50mm ball or pin hitch. Alternatively the MG250 can be supplied as a 3-point linkage mounted version for use on compact or mid-sized tractors.
Featuring a pre-levelling bar to allow the large diameter wheels to roll smoothly over the surface; integrated hardened ground engaging tines with adjustable working depth; feathering levelling blade to smooth out high and low spots and a following roller (optional) to consolidate and orientate fibres across the surface.
Technical Specification
Grading Width 2.4m
Weight 120/175 kg (MG250 / MG250+RR)
Tyre Size 22x11x8″
Number of Tines 14
Tine size 13mm diameter Spring Steel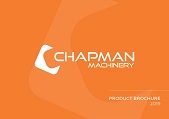 Options:
3-Point Linkage Mounted – 3 point linkage mounted version in place or standard 50mm ball hitch trailed unit. Ideal for larger arenas where more regular maintenance is required.
2 Year Warranty
Chapman Machinery Ltd (herein 'Chapman' or 'Chapman Machinery') warrants that the products manufactured under the "Chapman Machinery" brand will be free from defects in materials and workmanship for a period of 24 months. This warranty does not apply to ancillary items or sub-contract manufactures sold or supplied by Chapman Machinery Ltd. This warranty does not affect your statutory rights, but merely adds to them. Should you have a problem within 24 months or purchase, please contact your original dealer, or Chapman Machinery's Service Department.
Any part found to be defective during this period will be replaced or repaired, at our discretion, by the distributor or by supply of the replacement parts.
For local deliveries in the Highland and the Isle of Skye we use our own delivery vehicles and are able to do a Pre-Delivery Inspection (PDI), test and hand over products within Highland's postcode area.
Frank Nicol FGM Ltd are able to provide a comprehensive distribution service to the majority of the UK. Please note that due to the size and weights of these products they may incur a delivery charge over and above those displayed at the checkout. 
Out with the Highlands it would be advisable to contact us before placing your order to discuss any possible delivery charges.
Tech. Specification
Releated Products & Accessories
Product Reviews (0)
©2022 Frank Nicol Farm & Garden Machinery Ltd
Website by Navertech