Chapman FM120 Flail Mower Powered by a 21hp Honda GX630 V-Twin Engine
Priced C/W Breaker Bar and Cutter Bar
The FM Range of ATV Flail Mowers is the perfect tool for the removal of weeds, rushes & bracken; and the general maintenance of fields, paddocks and parkland. Also ideal for cutting game trails. Heavy duty construction and Powered by a 21hp Honda GX630 V-Twin Engine engines for a long working life.
Priced Complete with Breaker Bar and Cutter Bar
Please call our Sales, Service or Parts teams on 01349 863854 for any enquiries.
Full Description
Tech. Specification
Releated Products & Accessories
Product Reviews (0)
Full Description

Powered by a 21hp Honda GX630 V-Twin Engine
"EXCEPTIONALLY TOUGH & HEAVY DUTY"
Reliable Honda engine plus extremely robust build quality with
fine attention to detail ensures these mowers withstand years of use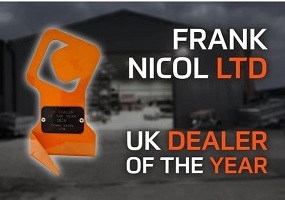 Designed for the full range of topping and mowing tasks, from thick dense rushes to fine topping of parkland, our range of Flail Mowers can tackle anything thrown at them.
Powerful 21hp Honda Petrol Engine
Heavy duty construction throughout
Unique double helix flail rotor
Large diameter tyres for smooth travel
Automatic belt tension system
Heavy duty 'Y' flails
POWER & PERFORMANCE
We use industry-leading 21hp Honda GX630 V-Twin Engines, which offer unparalleled power and performance. All machines are fitted with a heavy-duty rear roller to prevent scalping.
The compact design of the FM Series self-powered flail topper keeps the mass low to the ground for stability and allows cutting easily beneath trees and overhanging branches.
CLEAN & RELIABLE
The FM Series are fitted as standard with a centrifugal clutch, allowing for safe & efficient operation from the towing machine.
The centrifugal clutch gives automatic drive engagement and disengagement, and combined with the automatic tensioning assembly reduces maintenance by compensating for belt wear and belt loading.
UNIQUE ROTOR DESIGN
Our innovative rotor design incorporates a solid 40mm diameter drive shaft right through the centre of the rotor with a structural grade 90mm diameter outer tube, onto which the flail lugs are welded in a spiral pattern.
This unique design transfers cutting power more efficiently from the engine to the cutting heads, giving a cleaner cut and better performance in tough situations. Furthermore the rotor incorporates dedicated bearing guards designed to prevent string and wire damaging the bearings.
CLASS LEADING
The FM Series feature heavy duty steel 'Y' flails for a clean and effective cut whatever your scenario.
Simple height adjustment for ease of use and heavy duty & robust B Section drive belts for low maintenance ownership, complete the package for this class leading ATV Flail Mower.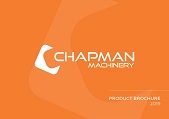 Options:
Front Break Bar – Tubular fender bar to protect wheels and feed tall material (eg. bracken, reeds) into the mower smoothly
Cutter Bar – Fixed cutter bar within the deck to increase mulching and reduce chop size, for faster cut material de-composition.
Twin Bogie Axle – Replaces standard axle assembly with rocking beam axle with two wheels (per side), for smoother travel over rough terrain. Can only be used with the wheels to the side, cannot be used with wheels trailing.
2 Year Warranty
Chapman Machinery Ltd (herein 'Chapman' or 'Chapman Machinery') warrants that the products manufactured under the "Chapman Machinery" brand will be free from defects in materials and workmanship for a period of 24 months. This warranty does not apply to ancillary items or sub-contract manufactures sold or supplied by Chapman Machinery Ltd. This warranty does not affect your statutory rights, but merely adds to them. Should you have a problem within 24 months or purchase, please contact your original dealer, or Chapman Machinery's Service Department.
Any part found to be defective during this period will be replaced or repaired, at our discretion, by the distributor or by supply of the replacement parts.
For local deliveries in the Highland and the Isle of Skye we use our own delivery vehicles and are able to do a Pre Delivery Inspection (PDI), test and hand over products within Highland's postcode area.
Frank Nicol FGM Ltd are able to provide a comprehensive distribution service to the majority of the UK. Please note that due to the size and weights of these products they may incur a delivery charge over and above those displayed at the checkout. 
Out with the Highlands it would be advisable to contact us before placing your order to discuss any possible delivery charges.
Tech. Specification
Releated Products & Accessories
Product Reviews (0)
©2022 Frank Nicol Farm & Garden Machinery Ltd
Website by Navertech