Billy Goat KV601HP Hand-propelled Leaf & Litter Vacuum
Billy Goat KV601HP Hand-propelled Leaf & Litter Vacuum
Please don't hesitate to contact our Sales, Service or Parts teams on 01349 863854 if you have any questions.
Full Description
Tech. Specification
Releated Products & Accessories
Product Reviews (0)
Full Description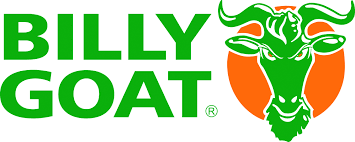 KV601HP Hand-Propelled Leaf & Litter Vacuum
The hand-propelled version of the original KV lawn vacuum has all of the features you expect from Billy Goat, Billy Goat's next generation 27" wide lawn and litter vacuum is ideal for residential and property maintenance and builds on their 40 year legacy of strong suction, simple operation, and reliable design that makes outdoor vacuum clean-up a whizz.
Whether it is residential clean-up for your patio, lawn, driveway, shrubs, beds, decks, pool areas, trees, parking spaces, or fence line – Billy Goat's rugged new KV vac is designed to pick-up bottles, cans, paper, cigarettes buts, leaves and other man-made and organic debris. An optional hose kit helps between shrubs, beds and under decks or utilities.
The new unit features a 5-blade impeller with serrated edges to maximize both suction and debris reduction. Variable height adjustment is at your fingertips for either hard surface or turf work, and all the material is accumulated in a breathable-hard bottom mesh turf bag with an integral dust cover. For convenience, bag zippers have been eliminated in favor of simple to use marine style clasps that open and close easily when emptying debris. Briggs power combine with 12" smooth tread wheels, giving increased maneuverability around tight spots and through deep leaves as well as the rear-wheel self propelled for hilly turf applications, make operation simple in any environment.
12″ Wheels helps maneuvering in tight spaces and rolling through leaves
Designed for Rugged Use, Collect pinecones, leaves, grass clippings, bottles, cans all while walking at a comfortable pace.
All New Bag Design Zipperless bag features commercial grade nautical fasteners for easy unloading.
Operator-Friendly Height Adjustment 4 easy adjustments from the handle.
Integral Dust Skirt Keeps Dust Away From Operator's Face
Large 5-blade impeller with serrated edges
Specifications:
Model No. KV600HP

6HP Briggs & Stratton Quantum

Performance 1712 CFM @ 3550 RPM 35,640ft.2/hr

Wheels 12" semi-pneumatic turf

Bag: 40 gallon hard bottom bag opens with nautical fasteners

Housing Horizontal 14-gauge steel

Impeller 5-bladed steel

Nozzle 27" high density polyethylene

Height Adjustment 4 position from handle

Length 62"

Width 27"

Height 42"

Weight KV600 – 112 lbs.

Productivity 34,320 sq. ft. per hour @ 3 MPH
***For local deliveries in the Highland and the Isle of Skye we use our own delivery vehicles and are able to do a Pre-Delivery Inspection (PDI), test and hand over products within Highland's postcode area.
Frank Nicol Ltd are able to provide a comprehensive distribution service to the majority of the UK. Please note that due to the size and weights of these products they may incur a delivery charge over and above those displayed at the checkout.
Out with the Highlands it would be advisable to contact us before placing your order to discuss any possible delivery charges.***
Tech. Specification
Releated Products & Accessories
Product Reviews (0)
©2022 Frank Nicol Farm & Garden Machinery Ltd
Website by Navertech