Manoeuvrable cordless blower with 5 N blowing force and integrated battery
Lightweight & easy to move around the garden
Very quiet so you won't upset the neighbours
Up to 10 mins runtime; clear up to 200m²
Full Description
Tech. Specification
Releated Products & Accessories
Product Reviews (0)
Full Description
The BGA 45 garden blower is the ideal tool for clearing leaves, dirt and debris from smaller gardens.
Like all of our cordless tools, it is lightweight and quiet, as well as being simple to use. The BGA 45 has a built-in Lithium-Ion battery, and to charge it, you just plug the blower in using the charging cable in the same way that you would charge a phone. You can use the LED charge level indicator on the side of the tool to show you how much battery life is left.
There's also a useful little safety key, which can be taken out for storage and transport and means that you can't start the blower by accident!
The BGA 45 will last up to 10 minutes on a single charge or enough time to clear an area up to 200m², depending on what you are clearing.
FEATURES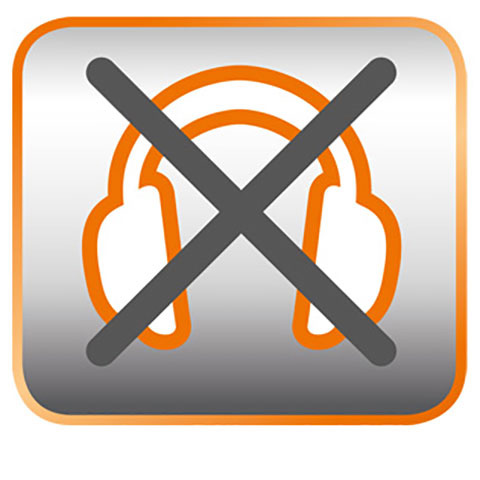 QUIET TECHNOLOGY
STIHL Cordless System tools are so quiet you don't even need to wear ear protection.
COMPACT AND ERGONOMIC
The integrated battery cells mean that the tool is optimally balanced. The BGA is easy to handle. Its streamlined design creates plenty of room for manoeuvre.

SOFT HANDLE
The controls on the BGA 45 are built in to the soft handle, which makes it incredibly easy to move around the garden.
ACTIVATION KEY
The tool can only be used with the activation key. If the key is removed, the tool switches off to prevent it being started accidentally. The BGA 45 can then be safely stored and transported.

CHARGE LEVEL INDICATOR
The charge level can be viewed at any time with the four LEDs on the side of the trimmer, so you know how much charge you have left on the battery.
CHARGER CABLE
The built-in battery in the STIHL BGA 45 is easily charged using the charger cable.
Tech. Specification
Releated Products & Accessories
Product Reviews (0)
©2022 Frank Nicol Farm & Garden Machinery Ltd
Website by Navertech