Agri-Fab Smartlink 41" Aerator Blade 45-0458
Agri-Fab Smartlink 41″ Aerator Blade 45-0458
Please call our Sales, Service or Parts teams on 01349 863854 for any enquiries.
Full Description
Tech. Specification
Releated Products & Accessories
Product Reviews (0)
Full Description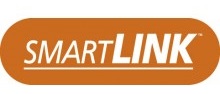 Smartlink 41″ Aerator Blade 45-0458
The Agri-Fab Aerator Blade comes with 10 galvanised blades for rustproof durability and is ideal for use in lightly compacted soil.
It attaches to the SmartLINK Master Platform in seconds, without the need for tools.
SmartLINK™ Attachment

Attaches to the  SmartLINK™ Master Platform.

Durable

Ten spikes designed for thorough soil penetration.

 

Usage

Excellent for use in lightly compacted soil.
The Agri-Fab SmartLINK system is an innovative system which allows different tools to be fitted to one main attachment, ideal for fitting on lawn and garden tractors and other ride-on mowers.
All of the SmartLINK tool are fitted to the master-platform via simple locking mechanism – no tools are required. The Agri-Fab SmartLINK System features a core aerator, a de-thatcher and an aerator blade.
***If a Delivery is required, there may be a Carriage Charge. Please call for details***
Tech. Specification
Releated Products & Accessories
Product Reviews (0)
©2022 Frank Nicol Farm & Garden Machinery Ltd
Website by Navertech