Agri-Fab 85lb (38Kg) Tow Broadcast Spreader 45-0530
Agri-Fab 85lb (38Kg) Tow Broadcast Spreader 45-0530
If you would like Frank Nicol Ltd to assemble one for you there is a £15.00 charge for this service.
Please call our Sales, Service or Parts teams on 01349 863854 for any enquiries.
Full Description
Tech. Specification
Releated Products & Accessories
Product Reviews (0)
Full Description

85lb (38Kg) Tow Broadcast Spreader 45-0530
Spreaders are designed to evenly fertilise lawns with nutrients needed for growth, colour, root strength and overall health. Late Summer and early Autumn are the best times to fertilise providing extra nutrition through winter.
Maneuverable

Pneumatic tires let you go anywhere to get the job completely done.

 

 

Coverage

85 lb. capacity covers about 1/4 acre (14,000 sq. ft.) depending on material used and speed of application.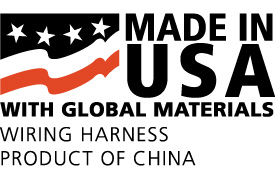 ***If a Delivery is required, there may be a Carriage Charge. Please call for details***
Tech. Specification
Releated Products & Accessories
Product Reviews (0)
©2022 Frank Nicol Farm & Garden Machinery Ltd
Website by Navertech