STIHL MSA 160 C-B CORDLESS CHAINSAW
PRO INTERCHANGEABLE BATTERY
Quiet, with impressive performance and low vibrations
Packed full of features for easy and comfortable use
Interchangeable AP batteries that can be used in other tools
Please contact our Sales, Service or Parts teams on 01349 863854 if you have any questions.
Full Description
Tech. Specification
Releated Products & Accessories
Product Reviews (0)
Full Description

MSA 160 C-B CORDLESS CHAINSAW
The MSA 160 C-B is a lightweight, cordless chainsaw that is part of our AP System of cordless tools.
You can rely on the MSA 160 C-B to produce excellent performance combined with ease of use. It is ideal for property maintenance and cutting firewood, especially in confined areas, as it is incredibly quiet and emission-free.
The 30cm guide bar can be used to saw easily through branches and small trees with a diameter up to 20cm.
It has plenty of STIHL-designed features like the Quick Chain Tensioning so you can tighten the chain without tools, the Ematic chain lubrication system which uses up to 50% less chain oil and the QuickStop Super chain brake. It has low vibrations too so it is comfortable to use.
The recommended AP 200 battery gives you up to 42 minutes of run time, so you'll have plenty of time to get the job done!
Run time on recommended AP 200 battery: Up to 42 minutes
Run time on AP 300 battery: Up to 50When using a chainsaw, you must always take the correct precautions. Please wear the correct personal protective equipment before you begin using your chainsaw.

Clothing must be sturdy and snug-fitting, but allow complete freedom of movement. Avoid clothing that could get caught on branches, brush or moving parts of the machine. Do not wear a scarf, necktie or jewellery. Tie up and confine long hair with a head scarf, cap or hard hat.
You must wear trousers or chaps with cut-retardant material.
You must wear suitable safety shoes with cut-retardant material, non-slip soles and steel toe caps.
To reduce the risk of eye injuries, wear tight fitting safety goggle conforming to standard EN 166 or a face shield.
Wear hearing protection, for example ear defenders.
If working in an area with the risk of falling objects, wear a hard hat.
Wear sturdy, protective gloves made from a resistant material.

If you are in any doubt about how to use a chainsaw correctly, we recommend speaking to your local STIHL Approved Dealer first. Many dealers offer a Click & Collect service, where you can order online then collect it in person where a trained member of staff can give you a full handover and instructions on how to operate the machine. Please note you should never use a chainsaw whilst on a ladder and should only use it in a tree if you have the appropriate qualifications.

Video tutorials for cordless chainsaws can be found here:

Please make sure you have read the chainsaw safety manual before operating the chainsaw.
FEATURES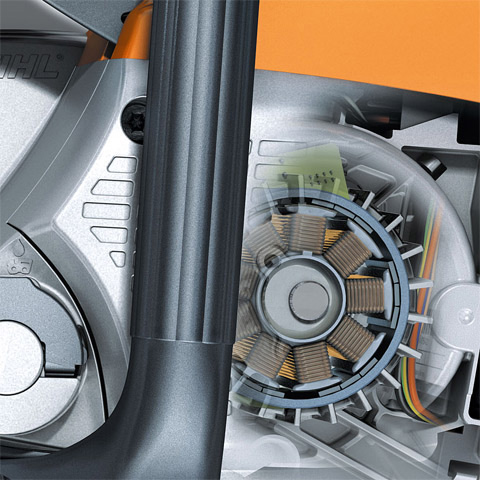 ENERGY-EFFICIENT ELECTRIC MOTOR
The STIHL electric motor is extremely energy efficient, lightweight and compact. It runs quietly and has very low vibrations.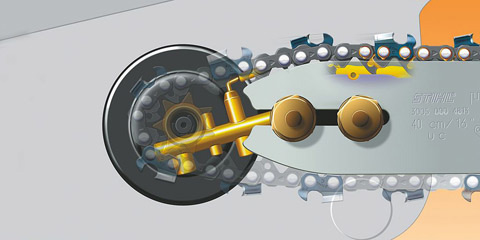 INNOVATIVE CHAIN LUBRICATION SYSTEM
Chain oil is important to keep your chainsaw running smoothly, and the innovative STIHL Ematic chain lubrication system provides maximum lubrication and less oil consumption than on other chainsaws. Oil consumption is up to 50% less with the Ematic system.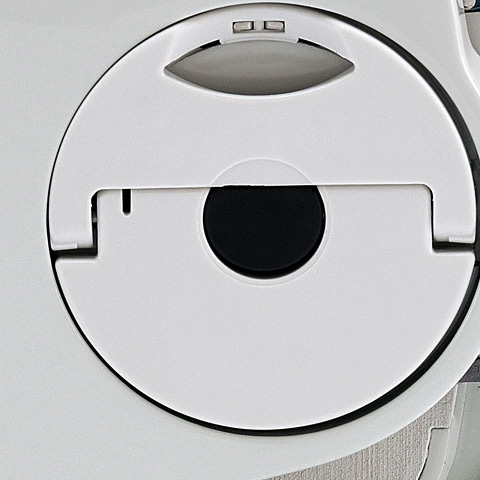 QUICK CHAIN TENSIONING
This chainsaw features the handy Quick Chain Tensioning system, which makes it very easy to tension the chain, without the need for any tools. Simply release the sprocket cover and turn the thumb wheel to loosen or tighten the chain.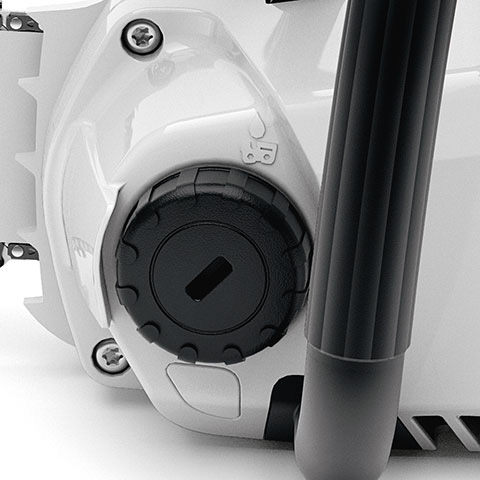 TRANSPARENT CHAIN OIL TANK
You can easily check the level of chain oil in your chainsaw with the transparent oil tank on the side of the machine.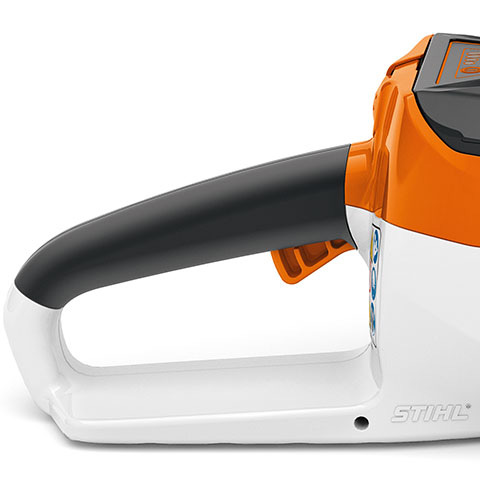 QUICKSTOP SUPER CHAIN BRAKE (Q)
Another great feature designed by STIHL, the additional braking system in the chainsaw helps protect you – the chain stops running either when the front hand guard is switched on or when you release the rear handle.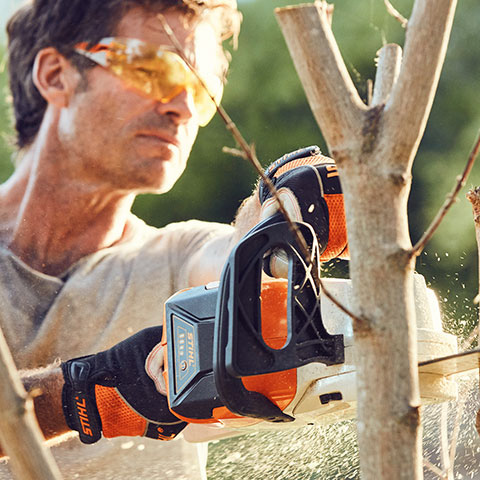 DESIGNED FOR COMFORT
The soft-grip rear handle and ergonomic design of the chainsaw give you a comfortable and stable grip at all times.
Tech. Specification
Releated Products & Accessories
Product Reviews (0)
©2022 Frank Nicol Farm & Garden Machinery Ltd
Website by Navertech