Westermann Honda Astro Turf Power Brush WR870
The Westermann range of radial brushes is the next generation alternative to hard surface cleaning for both the commercial industry and domestic users. With German engineering and a Honda engine all backed by UK Distributors SPA Power Machinery.
Full Description
Tech. Specification
Releated Products & Accessories
Product Reviews (0)
Full Description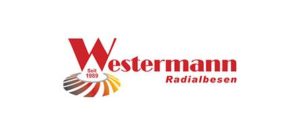 SYNTHETIC SPORTS PITCH CLEANING
Equipped with the Astro Turf Power Brush attachment, the Westermann Astro Turf Power Brush will allow you to agitate your sports pitch pile/fill, such as the Rubber Crumb in 3G pitches, or the sand in Sand Based/Dressed Astro Turf pitches (MUGA's). Areas in the pitches of heavy use and wear can be quickly rejuvenated after each game.
The Astro Turf Power Brush can also be used on Synthetic Astros and Water Based Astros for cleaning Algae and Moss.
POWERED BY HONDA
Quality and performance come as standard with the Honda GXV160 engine. Day in and day out, professionals rely on it to deliver reliable, easy starting, fuel efficient performance.
GERMAN ENGINEERING
Manufactured in Germany, the belt driven machine comes complete with a jockey wheel situated underneath the brush that allows you to adjust the angle of the bristles, enabling an aggressive or light brushing action. Thanks to the professional design, even on the most aggressive setting, the brush will not cause damage on your surface.
Read the FAQ and view our Westermann product brochure.
KEY FEATURES
• 4-Stroke Honda engine
• Clockwise and anticlockwise brush rotation
• Adjustable brush height
• 870mm diameter brush head
• Interchangeable brush heads for use in other applications
• Handlebars fold down for transit or storage
• Galvanised chassis
• 1 year commercial warranty
• HAVs rating: 2.36m/s²
Which surfaces does this brush work on?
• 3G Football/Rugby Pitches
• Sand Based/Dressed Astro Turf (MUGA's)
• Water Based Astro Turf Pitches
• Synthetic Astro Turf
MACHINE BRUSHES
Supplied as standard with a Astro Turf Power Brush Attachment, with additional brush types available.
***If a Delivery is required, there may be a Carriage Charge. Please call for details***
Tech. Specification
Releated Products & Accessories
Product Reviews (0)
©2022 Frank Nicol Farm & Garden Machinery Ltd
Website by Navertech