Used IFOR Williams Trailer LT105G
Used IFOR Williams Trailer LT105G
Please contact our Sales, Service or Parts teams on 01349 863854 if you have any questions.
Full Description
Tech. Specification
Releated Products & Accessories
Product Reviews (0)
Full Description
Used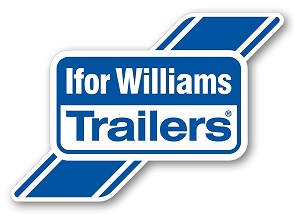 LT105G Trailer
Tough, adaptable and easy to maintain, fitted with a tough resin-coated plywood platform, spare wheel and jockey wheel as standard all electrics are working.
| Model | Gross Weight | Unladen Weight | Internal Length | Internal Width | Overall Length | Overall Width |
| --- | --- | --- | --- | --- | --- | --- |
| LT105 | 2000kg | 510kg | 3.01m/9'9″ | 1.68m/5'5″ | 4.35m | 1.75m |
***If a Delivery is required, they maybe a Carriage Charge. Please call for details***
Tech. Specification
Releated Products & Accessories
Product Reviews (0)
©2021 Frank Nicol Farm & Garden Machinery Ltd
Website by Navertech