Toro Professional 6000 Z Master® with a 132cm (52") Deck and MyRIDE Suspension System (72969TE)
Toro Professional 6000 Z Master® with a 132cm (52″) Deck and MyRIDE Suspension System (72969TE)
It's technology that refines the Z Master to make a great commercial mower even better.
16.4 kW (22 hp) Kawasaki® engine
122 cm TURBO FORCE® 7-gauge deck
Custom seat with 3-D isolation
Unitised pump and motor drive system
Please contact our Sales, Service or Parts teams on 01349 863854 if you have any questions.
Full Description
Tech. Specification
Releated Products & Accessories
Product Reviews (0)
Full Description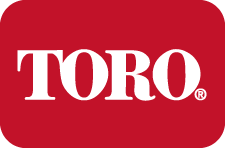 Professional 6000 Z Master® with a 132cm (52″) Deck and
MyRIDE Suspension System (72969TE)
 The new Z Master® G3 was designed for the pros and by the pros. This next generation of Toro Z Master mowers features unsurpassed hillside traction and handling and significant advancements in operator comfort. It's technology that refines the Z Master to make a great commercial mower even better.
HARD-CORE COMFORT
 Long days will feel shorter with the all-new, amazingly comfortable redesigned MyRIDE® suspension system on select Toro® Z Master® mowers. The suspended, rear shock adjustable operator platform isolates bumps and vibrations so you don't feel the rough terrain. It's the Toro toughness you expect with a ride you won't believe.
MyRIDE® SUSPENSION SYSTEM : FEATURES
 MAXIMUM COMFORT
The suspended operator platform allows for 3.6″ of travel and reduces impacts, bumps and vibrations that reach the operator, resulting in a superior ride.
 PERSONALIZED RIDE SETTINGS
 The operator can easily and quickly adjust rear shock ride settings to account for their personal ride preferences, without the use of tools
UNMATCHED PERFORMANCE
Same durability, performance and quality of cut as other Z Master zero turn riding mowers.
 CONTROLLED SUSPENSION
 The suspension system is designed to eliminate side-to-side movement and control the pitch of the platform, allowing for a superior ride experience in varying terrain.
REDESIGNED OPERATOR AREA
 The toe board has been designed for multiple footrest locations and includes holes for increased visibility during operation. Mowers with MyRIDE also feature a deck step guide for easy entry and exit, improving the overall operator experience.
 IMPROVED SERVICEABILITY
Mowers with MyRIDE are designed with a flip-up seat and a removeable floor pan, allowing for easy access to common service areas.
7-Gauge, High-Strength Steel
The TURBO FORCE deck is constructed of 7-gauge, high-strength steel which is 33% thicker and 32% higher in yield strength than ordinary 10-gauge commercial steel used in 7/10 decks. The combined effect is 75% stronger, so it easily handles the most demanding conditions and resists damage from impacts and abrasion.
Exclusive TURBO FORCE Deck
High-capacity TURBO FORCE decks deliver unsurpassed strength, a superior cut, and increased productivity in extreme mowing conditions. Equipped with a patented adjustable baffle, TURBO FORCE decks can be fine-tuned in order to conquer changing turf conditions
Smarter design in a bull-nose bumper.
7-gauge bull-nose bumper not only protects against frontal impacts, but also contains an integral underskirt to minimise blowout of debris and dust. The bottom, leading edge of the deck is raised 6.35 mm, allowing grass to stand more upright when entering the cutting chamber, ensuring a level cut. Leaf "ploughing" during spring and fall clean-up also is significantly reduced.
Patented Adjustable Baffle
Allows operator to achieve maximum cutting performance by fine-tuning deck to conquer changing conditions, unique job sites or different times of the season. In extreme conditions, the baffle can be opened in order to conserve power and achieve faster mowing speeds. In less demanding conditions, the baffle can be closed to yield micro-sized particles and maximise discharge velocity.
Folding Rollover Protection System (ROPS)
A Rollover Protection System (ROPS), complete with seat belt, comes standard for operator protection in the case of accidental rollovers and tipovers. In situations where sufficient vertical clearance is not available, such as loading on an enclosed trailer, the ROPS can be temporarily unlocked and folded down.
Smooth, Powerful Response
The new unitised pump and wheel motor use proven commercial hydraulic components while eliminating hoses and other potential leak points. You'll get a smoother, faster response while enjoying an even more reliable machine.
Heavy Duty Air Cleaner
Deluxe 2-stage air cleaner protects engine from contaminants and prolongs product life. Standard on Z450 PRO Performance and available as an optional upgrade on Z440 PRO Value models.
Industry's Toughest Spindle Assembly
The cast iron spindle housings feature a massive 22.9 cm diameter base and eight-bolt mounting pattern that spread impact loads across a broader area of the robust deck shell. Combine that with the high-efficiency, tapered roller bearings that offer greater durability than spindles that use ball bearings. The result is greater stability and strength, providing longer deck and spindle life.
Operator Information Center
The instrument panel includes a digital hour meter, fuel gauge, and voltage meter, as well as diagnostic indicators for the safety interlock system.
Recycler® Mulching Technology
Recycler mulching technology is widely recognised as the industry's best mulching system. The patented kicker design cuts and re-cuts grass into tiny particles that are then injected into the turf for a "just bagged look". Recycler mulching has been proven to reduce mowing time by up to 38% vs. bagging
Specifications
Engine – 16.4 kW (22 hp) Kawasaki, 726 cc, FX651V
Fuel Capacity – 45.4 litres
Cutting Width – 122 cm
Adjustable Discharge Baffle – Standard, tools-free
Air Filter – Heavy-duty canister
Armrests – Standard
Caster Tyres – 13 x 5.00-6 flat-free semi-pneumatic
Cup Holder – Standard
Deck Design – 7-gauge 122 cm TURBO FORCE® with bull nose-bumper
Discharge Chute – High-performance rubber
Drive System – Unitised pumps and wheel motors
Ground Speed – 10 mph forward, 6 mph rev
Height of Cut – 25 to 140 mm in 6.4 mm increments
Hydraulic Fluid – Premium synthetic
Hydraulic Wheel Motors – 122 cc with CHECK Valve
ROPS – Folding; standard
Seat – 3-D isolation seat
Spindle Bearings – Greasable tapered roller bearings
Spindle Housing – Cast iron
Steering Controls – 4.1 cm dia. levers; adjustable
Tyres – Turf Master 24 x 9.50-12
Z Stand – Standard
For local deliveries in the Highland and the Isle of Skye we use our own delivery vehicles and are able to do a Pre-Delivery Inspection (PDI), test and hand over products within Highland's postcode area.
Frank Nicol FGM Ltd are able to provide a comprehensive distribution service to the majority of the UK. Please note that due to the size and weights of these products they may incur a delivery charge over and above those displayed at the checkout. 
Out with the Highlands it would be advisable to contact us before placing your order to discuss any possible delivery charges.
Tech. Specification
Releated Products & Accessories
Product Reviews (0)
©2022 Frank Nicol Farm & Garden Machinery Ltd
Website by Navertech