Toro 137cm (54") Titan XS5450 Zero Turn Mower with MyRide (74877)
Toro 137cm (54″) Titan XS5450 Zero Turn Mower with MyRide (74877). Heavy-Duty Construction – designed for durability in the toughest conditions.
Please call our Sales, Service or Parts teams on 01349 863854 for any enquiries.
Full Description
Tech. Specification
Releated Products & Accessories
Product Reviews (0)
Full Description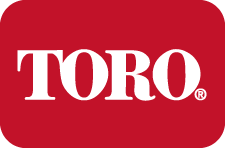 137cm (54″) Titan XS5450 Zero Turn Mower with MyRide (74877)
The new Titan XS5450 zero-turn mower does more than cut grass to perfection. It can also cut your mowing time almost in half*. But when you're bouncing around on rough terrain, speed won't do you any good without superior comfort to match. The smooth MyRIDE™ Suspension System** features a suspended operator platform that cushions you from bumps and vibrations, so you can be more productive and stay comfortable. And the heavy-duty GRADE 50 high-strength steel deck is nearly 50% stronger than other decks***, so you can power through tough grass. You'll not only enjoy mowing – you'll enjoy more free time.
For local deliveries in the Highland and the Isle of Skye we use our own delivery vehicles and are able to do a Pre-Delivery Inspection (PDI), test and hand over products within Highland's postcode area.
Frank Nicol FGM Ltd are able to provide a comprehensive distribution service to the majority of the UK. Please note that due to the size and weights of these products they may incur a delivery charge over and above those displayed at the checkout. 
Out with the Highlands it would be advisable to contact us before placing your order to discuss any possible delivery charges.
Mulching grass is a great feature, it saves so much time; it can be more than 30% quicker, there is no stopping work to empty clippings. Mulching the grass allows the clippings to be recycled, improving the soil as they decompose, forming a natural fertiliser high in potash and nitrogen. You will notice a marked improvement in your grass as this fertiliser takes effect over the course of the cutting season. You may well ask "Will I see the mulched grass?" and the answer is "No!" Mulched clippings are blown deep down into the turf and are not noticeable, provided the grass is cut regularly and not on the lowest setting. Some owners prefer to collect grass cuttings on areas close to the house to be certain that children or pets don't carry them inside, then use the mulching facility on all the other areas. Switching between collection or mulch modes is extremely simple and takes less than a minute; just remove the collector, insert the mulching plug into the discharge chute and replace the collector. To return to collection, simply reverse the procedure.
Tech. Specification
Releated Products & Accessories
Product Reviews (0)
©2022 Frank Nicol Farm & Garden Machinery Ltd
Website by Navertech