Sparex Drain Maintenance Rod Kit - S.14386
Sparex Drain Maintenance Rod Kit – S.14386 (ONLY 1 LEFT IN STOCK)
(LOC-HSHOLD)
Please don't hesitate to contact our Parts department on 01349 863854 if you have any questions.

Full Description
Tech. Specification
Releated Products & Accessories
Product Reviews (0)
Full Description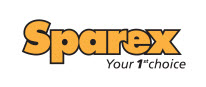 Drain Maintenance Rod Kit – S.14386

DRAIN MAINTENANCE ROD KIT Drain Rods 10 x 1 Metre black plastic threaded rods 2 x Tie Straps 1 x 4 (100mm) Plunger Disc 1 x Worm Screw 1 x Clearing Ball.
Tech. Specification
Releated Products & Accessories
Product Reviews (0)
©2021 Frank Nicol Farm & Garden Machinery Ltd
Website by Navertech