AS Motor AS 531 4 Stroke MK Professional Rear Discharge 53cm (21") Collection Mower (G53100114) Powered By Kawasaki
AS Motor AS 531 4 Stroke MK Professional Rear Discharge 53cm (21″) Collection Mower (G53100114) Powered By Kawasaki
AS 531 has enormously reduced its weight, 20 % compared to the previous model, weight has been optimally distributed between the axles.
Please contact our Sales, Service or Parts teams on 01349 863854 if you have any questions.
Full Description
Tech. Specification
Releated Products & Accessories
Product Reviews (0)
Full Description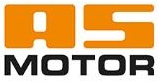 AS 531 4 Stroke MK Professional
Rear Discharge 53cm (21″) Collection Mower
Professional lawn mowers – performance without compromise
AS-Motor develops and manufactures professional lawn mowers with robust and reliable technology, ensuring continuous performance under extreme conditions such as slopes and high grass. Our range of professional lawn mowers perform in a wide spectrum of tasks, with the choice between the legendary AS 2-stroke or 4-stroke engines and models with all-wheel drive, limited slip differential, traction drive and an automatic parking brake.
AS-Motor professional lawn mowers: Made in Germany since 1959.
In tough daily use you will be helped by:
the 3 liter fuel tank with reserve function

the ball bearings in all four wheels

the grippy drive wheels

the indestructible spring steel front axle

the square tubular steel frame that absorbs the forces on each individual wheel

the Variomat with stepless speed adjustment

the robust knife coupling

the separate knife storage with slip clutch and large ball bearing directly on the knife

the low-wear drive coupling via belts

the 75 liter collecting basket with an extra large opening for emptying
The professional lawnmower with perfect grass pick-up for daily use
The AS 531 4T MK is a professional among lawnmowers. As a 3in1 model, it can be used wherever green space maintenance is a challenge: on uneven terrain or in narrow spaces.
With the AS 531 4T MK 3in1, a mulching kit is now part of the standard equipment that can be assembled without tools, depending on the requirements.
Use it as a pure mulching mower, as a lawn mower with a collection bag or as a rear discharge mower in taller grass.
The AS 531 4T MK is equipped with a professional Kawasaki engine with a maximum output of 3.4kW (4.6 HP).
The extra strong wind flow from the machine completely fills the grass catcher basket with a capacity of 75 liters, even under damp conditions.
The central arrangement of the handle means that the grass catcher can be emptied comfortably and easily. The open V-shape of the handlebar with the operating concept developed by AS-Motor relieves the operator: the left hand can be used to continuously adjust the speed from 3.0 to 4.5 km / h while driving using the Variomatic lever.
The right hand steers and operates the blade clutch and the drive.
The knife coupling makes it possible to bring the knife to a standstill when emptying the collecting bag, for example, so that the engine does not have to be switched off and restarted.
Thanks to the swiveling handlebar, the AS 531 4T MK can also be used comfortably along house walls, hedges, fences or when mowing next to parked cars. With the machine free-running, it is easy to maneuver around obstacles and beds.
3 IN1 FUNCTION – Comes with an easy-to-install mulching kit as standard. Mowing with a collection bag, rear discharge or mulching.
The handlebar has VibrationProtect vibration damping,
VIBRATION DAMPING
VibrationProtect and the rubber-bearing supported V-handlebar reduce vibration to a minimum.
SHOCK ABSORPTION OF THE FRONT AXLE
Shock absorption through spring-steel axle and rubber buffer.
SPECIAL FRONT WHEELS
Double ball-bearing supported, smooth-running wheels press down very little grass.
Specifications: Down Load Spec Sheet
| | |
| --- | --- |
| Engine Power | 180cc |
| Engine Make | Kawasaki FJ180V KAI |
| Professional/ Domestic/ Hire | Professional |
| Engine Type 4 Stroke / 2 Stroke | 4 Stroke |
| Transmission Type | Variable Speed Drive |
| Cutting width | 53cm |
| Cutting height (min/max) | Wheel-specific 30-80 mm, 6 levels |
| Long Grass | Yes |
| Slope Mower | Yes |
| Collection /Discharge /Mulch | Rear discharge / Collection (75Litres) |
| Overall Dimensions | (L) 164 x (W) 55 x (H) 99 cm |
| Weight | 60kg |
| HAV's | 2.5 (M/S²) |
| Safety Brake | Blade Brake |
| Blade Clutch | Yes |
| Cutting height adjustment | 30 – 80 , Single-wheel, 6x |
| Work rate | 2300 m²/h (max) |
| Capacity | 2,300 m²/h |
For local deliveries in the Highland and the Isle of Skye we use our own delivery vehicles and are able to do a Pre-Delivery Inspection (PDI), test and hand over products within Highland's postcode area.
Frank Nicol FGM Ltd are able to provide a comprehensive distribution service to the majority of the UK. Please note that due to the size and weights of these products they may incur a delivery charge over and above those displayed at the checkout.
Out with the Highlands it would be advisable to contact us before placing your order to discuss any possible delivery charges.
Tech. Specification
Releated Products & Accessories
Product Reviews (0)
©2022 Frank Nicol Farm & Garden Machinery Ltd
Website by Navertech