Lumag RAMBO HC15 120mm Petrol Wood Chipper
Lumag RAMBO HC15 120mm Petrol Wood Chipper
Please call our Sales, Service or Parts teams on 01349 863854 for any enquiries.
Full Description
Tech. Specification
Releated Products & Accessories
Product Reviews (0)
Full Description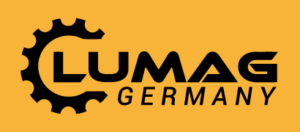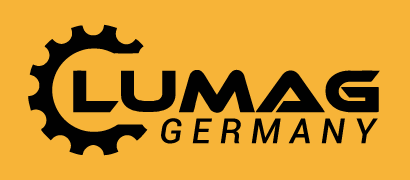 RAMBO HC15 120mm Petrol Wood Chipper
The Lumag brand is known throughout Europe for high quality and affordable price. We offer a variety of petrol  Wood Chippers for domestic and professional use.
Our Lumag RAMBO HC15  is a more powerful larger chipper which is great for keen gardeners or to add to a hire fleet. This wood chipper will break down all your garden waste up to an impressive 120mm. This machine is made with a handy portable chassis and large tires making it easy to manoeuvre over rough ground.
Lumag have some useful instructions and tips on how to get the most out of chippers.
Lumag designed the HC15 RAMBO Chipper to break down branches and sticks up to a 120mm diameter. The Chipper is powered by a 15HP single cylinder petrol engine, featuring a 12 volt electric key starting device. The engine transmits its power to the chipper drum via a centrifugal clutch and a pair of thick rubber drive belts.
The chipper drum is mounted on 2 sealed bearings and features 2 opposing double-sided (reversible) hardened chipper blades, these blades rotate anti-clockwise toward the adjustable counter knife at between 3000 and 4000 RPM. The blade clearance between the chipper blades and chippers counter knife is optimal between 0.5 and 1mm. The chipper can process branches with a maximum diameter of 120mm. We have found that its optimal working range is around 80-100mm depending on the moisture level hardness and all manner of other factors affecting the wood you are chipping.
The Lumag HC15 Chipper is mounted on an 800mm wide towable chassis with a 50mm ball hitch and safety chain. The chipper is fitted with large pneumatic tires making it easy to handle and manoeuvre to your desired chipping area. The HC15 Chipper has been designed with two useful handles integrated into the intake hopper, these are at a nice working height and allow the chipper to be tilted back to a point of balance and moved around easily by hand without a tow vehicle (not for road use). The intake hopper of the chipper is also fitted with a hinge making access to the chipper drum and blades very easy. The chipper outlet chute is fitted with a 360-degree swivel head allowing the material from the chipper to be directed to where you need. The garden chippers stand leg folds up and is retained by a locking pin for transporting around. (while on tow – not for road use).
The Lumag HC15 Chipper is fitted with an emergency cut out switch operated by a safety bar around the chipper's intake hopper, the chippers other safety features include a belt guard covering the chipper's drive belts.
The Lumag HC15 Chipper is covered by a 1-year business use warranty and 2-year domestic use.
*Delivered fully assembled & ready to use*
***For local deliveries in the Highland and the Isle of Skye we use our own delivery vehicles and are able to do a Pre-Delivery Inspection (PDI), test and hand over products within Highland's postcode area.
Frank Nicol Ltd are able to provide a comprehensive distribution service to the majority of the UK. Please note that due to the size and weights of these products they may incur a delivery charge over and above those displayed at the checkout. 
Out with the Highlands it would be advisable to contact us before placing your order to discuss any possible delivery charges.***
Tech. Specification
Releated Products & Accessories
Product Reviews (0)
©2022 Frank Nicol Farm & Garden Machinery Ltd
Website by Navertech