Jumping Jack - Supermax Plus – Powerful, Portable Jump Starter & Compressor
The above price includs delivery
The Supermax Plus portable jump starter and charger combines the same great features of the best selling Supermax Jump Starter with a powerful compressor unit capable of producing a max pressure of 85Psi.
Please don't hesitate to contact our Sales, Service or Parts teams on 01349 863854 if you have any questions.
Full Description
Tech. Specification
Releated Products & Accessories
Product Reviews (0)
Full Description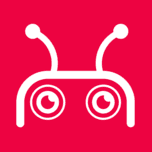 Jumping Jack
Supermax Plus – Powerful, Portable Jump Starter
and Compresser
Our most powerful portable jump starter just got even better! The Supermax Plus portable charger combines our bestselling Supermax charger with a fantastic portable compressor, and the best part is, it's all held together in our new ultra-durable hard case.
The Supermax Plus portable jump starter and charger comes complete with a mammoth 15,000 mAh jump starter which is Powerful enough to jump start a SUV, yet small enough to fit in a glove box. The lithium ion battery makes the Supermax portable jump starter capable of jump starting petrol and diesel engines up to 3.0 litres capacity whilst also giving the portable charger enough power to recharge up to 8 phones, 2 tablets or four 13" laptops too.
The new portable emergency air compressor is the perfect addition to the Jumping Jack portable charger range. This small, but powerful compressor is powered directly by the Supermax portable jump starter, meaning that you don't have to worry about being near a power source when you need to use it. The portable compressor may be small, but with a max pressure of 85 Psi powered by the 12v of the Supermax Power Pack, it can take anything that is thrown at it; from cars to bikes, sports balls to air beds, the Jumping Jack emergency portable compressor is the perfect companion for when you're out and about.
The Supermax Plus portable charger comes complete with a toughened plastic carry case which is perfect for safely storing and protecting your Jumping Jack; so whether in the car, the van, the garage or the workshop you have the pace of mind that the unit is well protected and ready to go whenever you need it.
What's it compatible with?
This portable lithium powerbank is fully compatible with a wide range of electronic devices including iPhones, iPods, iPads,Kindles and Nooks, together with smartphones, laptops and tablets from leading manufactures including Huawei, HTC, LG, Nokia, Samsung and Sony.
The Supermax Plus portable charger can also jump start most petrol and diesel engined cars, motorcycles, vans, tractors, lawnmowers and quads up to 3.0 litres in capacity.
The portable compressor has multiple end fittings to allow inflation to vehicle tyres, sports equipment and inflatable beds and toys.
What's in the Box
The Supermax Plus portable charger comes complete with easy to follow instructions, Jumping Jack Smart Start Jump cables, Jumping Jack 4 in 1 charging cable, a 230V AC 3 pins mains charger, laptop charging tips (excluding Apple Mac), hard plastic carrier case, cigarette lighter adaptor, In-car 12V charger, Jumping Jack Supermax Portable Charger and a Jumping Jack emergency Compressor unit.
Info
| | |
| --- | --- |
| Key Benefits | The most powerful model in the range that is also capable of inflating car tyres up to 5x from flat |
| Charge Phone | 7x |
| Charge Tablet | 2x |
| Charge Laptop | 4x |
| Jumpstart Car | 15+ times (Inflate tyres up to 5x) |
| Type of Engine | Petrol up to 3000cc & Diesel up to 3000cc |
| Number of USB ports | 2 |
| Light/Torch | 3 |
| Capacity | 15000mAh / 85psi (5.8 bar) |
| Output | 12v Jumpstart 5v/2a 12v,16v,19v |
| Start Current | 300a |
| Peak Current | 600a |
| Dimensions | 330x260x900 (Hard Case Included) |
| Weight | 2kg |
| Life Time | 1000 cycles |
Tech. Specification
Releated Products & Accessories
Product Reviews (0)
©2021 Frank Nicol Farm & Garden Machinery Ltd
Website by Navertech