Jumping Jack - Lightweight Portable Jump Starter
Lightweight Portable Jump Starter
Punching well above its weight, the Superlite jump starts petrol engines up to 1800cc and charges phones and tablets too!
Please don't hesitate to contact our Sales, Service or Parts teams on 01349 863854 if you have any questions.
Full Description
Tech. Specification
Releated Products & Accessories
Product Reviews (0)
Full Description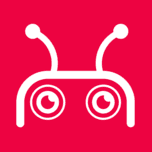 Jumping Jack
Lightweight Portable Jump Starter
A compact jump starter and portable USB charger, which punches well above its weight. Small enough to fit in your pocket, incredibly the Superlite can jump start a petrol engine up to 1.8 litres capacity. Its powerful lithium cell will also recharge a smartphone up to 3 times and a tablet once.
Like every Jumping Jack, the Superlite is supplied complete with 4-in-1 charging cable. This brilliant 4-in-1 solution cleverly combines USB, micro USB, 30 pin and Lightning compatible connections into a single cable. Slot it into the Superlite's USB port and your favourite device will be charging in seconds.
What's it compatible with?
This portable lithium battery pack is compatible with a wide range of electronic devices such as iPhones, iPods, iPads, Kindles and Nooks, together with smartphones and tablets from leading electronics manufacturers including Huawei, HTC, LG, Nokia, Samsung, Sony and ZTE. It can also jump start most petrol engines up to 1.8 litres capacity. It's ideal for you next road trip or adventure!
What's in the box?
Supplied complete with product instructions, jump start leads, Jumping Jack 4 in 1 charging cable, 230v AV 3 pin mains charger and in-car 12v charging unit.
Info
| | |
| --- | --- |
| Weight | 0.225 kg |
| Capacity | 7500mAh |
| Output | 12v Jumpstart, 5V/2a (USB) |
| Start Current | 200a |
| Peak Current | 400a |
| Dimensions | 135x76x14 |
| Weight | 225g |
| Life Time | 1000 cycles |
Tech. Specification
Releated Products & Accessories
Product Reviews (0)
©2022 Frank Nicol Farm & Garden Machinery Ltd
Website by Navertech