AS Motor AS 920 Sherpa 2WD Ride on Brushcutter G06900201
AS Motor AS 920 Sherpa 2WD Ride on Brushcutter G06900201
The AS 920 Sherpa 2WD mows and mulches thick and high grass with undergrowth up to 1.50 m height
Equipped with oil and fuel pump, oil pressure switch and air cooling system to protect the assembly even under tough conditions.
Please contact our Sales, Service or Parts teams on 01349 863854 if you have any questions.
Full Description
Tech. Specification
Releated Products & Accessories
Product Reviews (0)
Full Description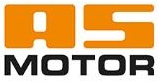 AS 920 Sherpa 2WD Ride on Brushcutter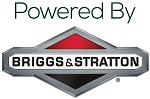 Fast and agile ride-on mower with limited slip differential for moderate inclines
The AS 920 Sherpa 2WD boasts work rates reaching 9,450 m² per hour, thanks to its 90 cm cutting width and a high-power Briggs & Stratton 2-cylinder engine with 724cc displacement and up to 27hp.
The closed, surfing mower deck gives way upward which protects both the blade and the turf, as the blade will not come into contact with the ground. Moreover, the shape of the mower deck allows flush, close-to-the-edge mowing.
The AS 920 Sherpa 2WD has a turning radius of just 65 cm.The AS 920 Sherpa 2WD's cross-blade system delivers impressive mulching results in grass and dense growth up to 1.3 meters high.
Bearing-supported blades cut the grass while a mulching blade positioned above them shreds the cuttings, which are then deposited between the wheels for added safety on slopes and wet grass.
Cutting heights can be adjusted to 5 levels from 35–135 cm with an optional mulch kit available for even finer mulching results.
Convenient drive operation with added safety
Hydrostatic transmission allows the precise adaptation of speed to match the terrain, reaching 10.5 km/h and 8.2 km/h in reverse. Just one lever controls the drive, brake and parking functions for easy operation, while limited slip differential can be activated for excellent propulsion and traction when needed.
With a highly stable tubular frame, the AS 920 Sherpa 2WD performs even under harsh conditions. Operators up to 2 meters tall can operate the machine comfortably thanks to a length-adjustable seat and seat spring package. A low centre of gravity, folding rollover bar and branch deflectors are added safety features, while lashing points integrated in the frame enable secure transport.
Designed for continuous operation
Two separate ventilation circuits for the engine and hydrostatic transmission prevent overheating: the engine takes in air from above and discharges it to the side, while the hydrostatic transmission takes air from the rear and discharges it downward. This system ensures a long service life.
Surfing mulch-mower deck – Closed mower deck with AS cross-blade system.
The main blade cuts, the cross-blade chops the cuttings.
The surfing mower deck gives way upward on uneven terrain to protect against damage.
Ergonomic sitting position provides excellent driving comfortLength-adjustable driver seat, innovative seat suspension and ergonomic sitting position provide comfort for tall operators during long work periods.
Small turning radius, high work rate – The turning radius of just 60 cm provides agility even on difficult terrain.
Stable tube frameHigh stability and torsional rigidity with heavy load.
Terrain with moderate inclinesPerforms on moderate inclines thanks to a low weight and low centre of gravity.
Variable Hydrostatic Transmission (ride-on mower) – Easy adaptation of the speed to every terrain with integrated, mechanical parking brake in the drive lever.
Stable, rollover barGreater operator safety in the machine's limit area.



AS MULCHING MOWER DECK

Closed, surfing mower deck with cross-blade system and bearing-supported blades that yield to obstacles.




SEPARATE AIR COOLING SUPPLY

Separate engine air cooling and hydrostatic transmission optimize performance.




WITCHABLE LIMITED SLIP DIFFERENTIAL

Comfortable activation of the limited slip differential via foot pedal for excellent propulsion and traction.




STABLE, FOLDING

ROLLOVER BAR

Greater operator safety in the machine's limit area.
Specifcations: AS920 Spec Sheet
Model – AS 920 2WD
Engine Power – 27 hp (Max)
Engine Make – Briggs & Stratton Engine
Professional/ Domestic – Professional
Engine Type 4T / 2T – 2T
Transmission Type – Variable hydrostatic transmission
Ride-On – Yes
Working Width – 90 cm
Long Grass – Yes
Slope Mower – Yes
Overall Dimensions – (L) 191 X (W) 106 X (H) 152 cm
Weight – 280kg
Safety Brake – Yes
Optional mulching Kit – Yes
Optional Dual Wheels – Yes
Capacity – 6500 m²/h – 9450 m²/h
Blade Type – Reinforced AS high grass mowing deck with interchangeable blades and upper cross-blade.
AS-Motor ride-on mowers – stronger than any lawn tractor
Lawn tractors are not designed to mow meadows, and certainly not dense growth. Clogged mower decks, smoking belts and bent blades are often the result.
Thus AS-Motor created the ride-on Allmäher which combines the comfort and the work rate of a lawn tractor with the cutting force and all-terrain mobility of AS-Motor's well-known Allmäher. Essential design features include a stable blade system, drive gear ratios, a low centre of gravity and drive and cooling systems which ensure endurance and performance.
AS-Motor offers 9 different models depending on the operator's needs. 2WD models are the right choice for agility and high work rates on level terrain, while the permanent all-wheel drive of the AS 940 Sherpa make it the preferred tool of landscape gardeners, municipalities and service providers on steep slopes and difficult terrain.
Although the ride-on mowers from AS-Motor are designed for meadows, high grass and rough terrain, they deliver excellent cutting results on lawns when equipped with a mulch kit.
AS-Motor ride-on mowers' design principles
High cutting force thanks to a gear-reduction blade drive
Lowest possible centre of gravity reduces danger of tipping over and thus increases safety on slopes
Wide wheel base for better slope performance
Compact design
Weight-optimised frame design
Ergonomic sitting position for fatigue-free work over long hours
Straightforward and intuitive Operation
Lack of superfluous parts and plastic parts
Maintenance-friendly accessibility to system components
Advantages of the AS-Motor ride-on mowers:
Hydrostatic transmission for variable drive without shifting
Brakes with the hydrostatic transmission lever by hand, or like in a car by foot pedal
Precision speed adjustment to suit the Terrain
Double braking function for safety in critical situations
Limited-slip differential can be switched on at any time
Blocks a spinning drive wheel
Better traction on difficult terrain
Mow high grass and dense growth to 150 cm high
High work rate for professional use
Ecologically effective
Extended mowing intervals are possible
Ergonomic sitting position
Innovative suspension system adjustable between 60 and 120 kg
Comfortable sitting position even for tall operators
Optimal stability
Low centre of gravity
Safety factor when mowing on slopes greater than 17° (30%) inclination/slope
Intelligent 4WD protects the soil
Incredible traction uphill and full braking force downhill
Constant oil temperature even in extreme heat
No power loss in hot conditions
High durability of installed drive components
Tight turning radius with 2WD
Agility for mowing between rows of crops
Higher work rates
Cross-blade system with mulching blade
Repeated shredding of grass delivers better mulching result
Accelerated decomposition of the mulch reduces the formation of rotten sections
Surfing mulching mower deck
Closed mower deck protects against ejected foreign objects and keeps the mowed material in the cutting space longer, leading to a better mulching result
The AS Sherpa's surfing mower deck gives way upward, protecting the blade
Side discharge mower deck
Mowed grass can quickly be ejected to the side and rear, increasing mowing speeds and work rates
For local deliveries in the Highland and the Isle of Skye we use our own delivery vehicles and are able to do a Pre-Delivery Inspection (PDI), test and hand over products within Highland's postcode area.
Frank Nicol FGM Ltd are able to provide a comprehensive distribution service to the majority of the UK. Please note that due to the size and weights of these products they may incur a delivery charge over and above those displayed at the checkout.
Out with the Highlands it would be advisable to contact us before placing your order to discuss any possible delivery charges.
Tech. Specification
Releated Products & Accessories
Product Reviews (0)
©2022 Frank Nicol Farm & Garden Machinery Ltd
Website by Navertech