AS Motor AS701SM 70cm (28") Flail Mower (G90100701)
AS Motor AS 701 SM 70cm (28″) Flail Mower (G90100701)
Easy to use steering brake.
Rugged Flail mowing mechanism.
High work rate.
Lightweight and well balanced.
Please contact our Sales, Service or Parts teams on 01349 863854 if you have any questions.
Full Description
Tech. Specification
Releated Products & Accessories
Product Reviews (0)
Full Description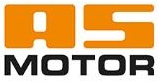 AS701SM 70cm (28″) Flail Mower
(G90100701)
Flail mulcher for slopes and difficult terrain
Flail mowers are the tool of choice for professionals who often mow large areas in unknown terrain. The flail mower's primary advantage is that in the event of unseen foreign objects, the flails simply give way. Flail mowers are thus universal tools suitable for high or low grass, scrub and dense growth. Perfect cutting results and a high work rate make AS-Motor's flail mowers the first choice for professional operators.
EASY-TO-USE STEERING BRAKE
The single wheel steering brake ensures precise, efficient machine control.
RUGGED FLAIL MOWING MECHANISM
Generously-sized axle with maintenance-free bearings and 20 Y-flails.
Ideal for mowing and mulching rough terrain, even on slopes.
LIGHTWEIGHT AND WELL-BALANCED
Stable, lightweight construction with double-skinned mower hood and rigid rectangular frame. Low, central centre of gravity for optimal stability on slopes.
Smooth, easy height adjustment for the flail cutting mechanism – from 10 to 100 mm using a 6-level locking lever.
AS 701 SM – 13hp (max) B&S engine, Blade brake, 5 forward 1 reverse speed, (L)220 x (W)84 x (H)105 cm, 196kg. Robust flail mower deck with twenty, 3 mm thick Y-flails for sustainable mulching. Precise, safe, and convenient work is guaranteed by the proven drive unit based on the AS 84: Single wheel steering and brake clutch, precision 5-speed manual transmission with limited-slip differential and reverse gear, agricultural tread tyres. Twin tyres are available as accessories.
Suitable for use on steep slopes, ditches, shrubbery and undergrowth- difficult tasks require special solutions when it comes to mowing and mulching.
Performs on slopes – Extra fuel and oil pump with oil pressure switch optimize performance on slopes.
Robust flail mower unit (AS 701) – Pendulum-bearing supported flail mower unit with 20 pairs of Y-flails for high work rates and an extremely clean mulching result.
Automatic parking brake – When the drive lever is released the machine stops automatically, whether on a slope or level ground.
Steering and brake clutch – Single-wheel brake controls the device precisely and effortlessly.
Permanent limited slip differential – Permanently locked limited slip differential opens only when steering with the steering and brake clutch.
Lightweight and balanced – Stable, lightweight construction with double-wall mower deck and rigid square frame. Low centre of gravity for optimal slope performance.
HEIGHT ADJUSTMENT
: Easy cutting height adjustment with lever.
ADJUSTABLE OPERATING BAR
: Guide bar can be adjusted laterally and in height to adapt to the size of each operator.
MANUAL TRANSMISSION
: 5-gear manual transmission with limited slip differential and reverse gear for excellent propulsion, even on wet grass.
IMPACT GUARD:
A perforated impact guard ensures a high level of operator safety.
For local deliveries in the Highland and the Isle of Skye we use our own delivery vehicles and are able to do a Pre-Delivery Inspection (PDI), test and hand over products within Highland's postcode area.
Frank Nicol FGM Ltd are able to provide a comprehensive distribution service to the majority of the UK. Please note that due to the size and weights of these products they may incur a delivery charge over and above those displayed at the checkout. 
Out with the Highlands it would be advisable to contact us before placing your order to discuss any possible delivery charges.
Tech. Specification
Releated Products & Accessories
Product Reviews (0)
©2021 Frank Nicol Farm & Garden Machinery Ltd
Website by Navertech