AS Motor AS 65 2T ES-2 Stroke Pedestrian Brushcutter (G06700102)
AS Motor AS 65 2T ES-2 Stroke Pedestrian Brushcutter (G06700102)
The tough main blade cuts, while the second flail-type blade shreds the material to a homogeneous mulch. Extremely stable blade mount.
Please contact our Sales, Service or Parts teams on 01349 863854 if you have any questions
Full Description
Tech. Specification
Releated Products & Accessories
Product Reviews (0)
Full Description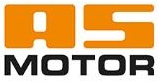 AS 65 2T ES-2 Stroke Pedestrian Brushcutter
(G06700102)
Mulch where others hit their limits. The AS 65 2T ES is equipped with the world's only 2-stroke engine that meets the requirements stipulated by the EU Emissions Directive 97/68/EC.
The AS 2-stroke engine maintains engine lubrication regardless of position, enabling work on inclines of 45 degrees and more without the risk of engine damage. In addition, the AS 2-stroke engine is factory-equipped with an EasyStart function; the CDI digital ignition system cuts the rpms required to start in half.
The 2-stroke engine's high torque provides full power in high, wet grass. A third crankshaft bearing and friction discs on the wing blade protect the engine in the event of unseen obstacles. Propulsion occurs via a 5-speed manual transmission with reverse gear (2.2 km/h) that covers a speed range from 1.6–4.5 km/h.
Work rates reaching 2,900 m² per hour are possible due to a high-performance 2-stroke engine with up to 6.7 hp and traction drive.
The AS 65 2T ES easily cuts grass up to 120 cm high. Not least, the engine/blade reduction of 1:2 delivers outstanding cutting performance.
The AS cross-blade cutting and shredding system achieves a fine mulching result, even in high growth.
Simple, convenient and safe operation
The AS 65 2T ES works with operating levers that activate the parking brake, the traction drive, the limited slip differential and the blade clutch. Absolute safety for slope mowing is achieved by an automatic parking brake and limited slip differential which remains permanently locked while the machine is in drive.
When the drive lever is released, the parking brake automatically engages and the AS 65 2T ES stops, whether on a slope or level ground. For convenient operation the guide bar is equipped with a V-handlebar which can be adjusted laterally and for height without tools.
Cutting height can be adjusted centrally in a range from 55–100 mm.
Engine suitable for slopes
The world's only AS 2-stroke engine with EasyStart has position-independent lubrication, ensuring safe operation even on steep slopes.
Perfect mowing and mulching
The AS cross-blade system cuts and shreds grass simultaneously.
High cutting capacity (AS 65)
1:2 engine-blade reduction for high cutting capacity in dense growth.
Automatic parking brake
When the drive lever is released the machine stops automatically, whether on a slope or level ground.
Switchable limited slip differential
Permanently locked limited slip differential opens by pressing the differential lock lever.
Engine protection
Separate engine and blade shaft protects engine.
Simple operating concept
Operation of parking brake, blade engagement, limited slip differential, drive function, speed adaptation, all with just three levers.



HEIGHT ADJUSTMENT

Central, variable height adjustment from 50–100mm.




CLOSED MOWER DECK WITH REAR DISCHARGE

Grass and growth are finely cut and mulched in the closed mowing deck with rear discharge. This system also enables work close to edges.




MANUAL TRANSMISSION

5-speed manual transmission with limited slip differential and reverse gear provide optimal propulsion, even on a wet grass.




ADJUSTABLE OPERATING BAR

Guide bar can be adjusted laterally and in height to adapt to the size of each operator.
***For local deliveries in the Highland and the Isle of Skye we use our own delivery vehicles and are able to do a Pre-Delivery Inspection (PDI), test and hand over products within Highland's postcode area.
Frank Nicol Ltd are able to provide a comprehensive distribution service to the majority of the UK. Please note that due to the size and weights of these products they may incur a delivery charge over and above those displayed at the checkout.
Out with the Highlands it would be advisable to contact us before placing your order to discuss any possible delivery charges.***
Tech. Specification
Releated Products & Accessories
Product Reviews (0)
©2022 Frank Nicol Farm & Garden Machinery Ltd
Website by Navertech