AS Motor AS 510 ProClip 4T A 51cm (20") Mulching Mower (G51000108)
AS Motor AS 510 ProClip 4T A 51cm (20″) Mulching Mower (G51000108)
Short and good – instead of long raking!
Let it lie: The effective mulch unit makes mowing without raking possible – with the AS 510 4T A, even with drive. You can count on it: No raking – the bottom line is you save time and thus you save money. Under their stable mulch unit, all Series AS 510 mowers whirl up the cuttings and chop them several times, so thoroughly that they disappears between the mowed grass blades as fertiliser.
With the bite of the wheel drive and the perfectly balanced, light but stable construction, you even mow medium-high grass comfortably – easy handling when it gets narrow included.
Please contact our Sales, Service or Parts teams on 01349 863854 if you have any questions.
Full Description
Tech. Specification
Releated Products & Accessories
Product Reviews (0)
Full Description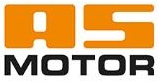 AS 510 ProClip 4T A 51cm (20″) Mulching Mower
G51000108
Mulching mower for professional users
The AS 510 ProClip 4T A offers work rates reaching 2,100 m² per hour due to a high-performance Briggs & Stratton engine and a 51 cm cutting width. The Briggs & Stratton engine not only delivers up to 5.5 hp, its asymmetric arrangement also ensures excellent handling thanks to a balanced distribution of weight. A third crankshaft bearing and friction discs on the mulching blade protect the engine in the event of unseen obstacles while a variator allows the convenient adjustment of speed from 2.1–4.3 km/h while in motion. Double ball-bearing front wheels and rear wheel drive provide easy handling. The front wheels' special wedge shape minimizes impact on the grass, which quickly springs back up to be cut by the blade. Cutting height can be adjusted to 6 levels from 40–90 mm via a spring-supported system. Large, aggressive tread wheels ensure optimal traction and propulsion.
Mulching fertilises the lawn
The AS 510 ProClip 4T A saves 30% more time when compared with collection bag lawn mowers by avoiding the need to empty the collection bag as well as the time and cost-intensive process of disposing of the cuttings. The mulching blade cleanly cuts grass up to 18 cm high and simultaneously generates an airflow that whirls the cuttings in the mulching unit. The mulching blade's multiple cutting edges chop and mulch the grass several times. The cuttings then sink into the turf, forming a layer of mulch that both fertilises and protects the lawn from drying out.
Up to 30% time saved
No collection basket, no cuttings disposal and fertilise the lawn simultaneously.
Blade shaft bearing arrangement protects the engine
Third crankshaft bearing and friction discs on the mulching blade ensure optimal engine protection.
Traction drive (AS 510)
Comfortable work through variable adjustable speed (variator) in conjunction with large, aggressive tread drive wheels for optimal traction.
Stable double frame
Stable tube frame with replaceable mulching unit.
 

STABLE MULCHING UNIT

Closed deep mulching unit for uniform results.

CUTTING HEIGHT ADJUSTMENT

Central spring-supported height adjustment.

 

PERFECT BALANCE

A rotated engine achieves uniform weight distribution for better handling.

SPECIAL FRONT WHEELS

Double ball-bearing supported, smooth-running wheels press down very little grass.

 
3-BEARING CRANKSHAFT
Reduced operating wear and a clean cut thanks to the 3-bearing crankshaft with blade support.
Robust Design.
Galvanised steel mulching unit with reinforced edge. Stable guide bar with height adjustment.
Perfect mulching, reduced work.
While you are mowing, the grass is shredded several times and reduced to a fine mulch in the mulching unit. The mulched cuttings then disappear between the remaining blades of grass where they quickly rot away. No grass collector, no stopping, no emptying, no need to get rid of the cuttings!
Simple manoeuvring.
Stable, front and rear wheels with ball bearings combined with rear-wheel drive guarantee energy-saving manoeuvrability.
51cm (20″), 4-stroke, push, professional mulching rotary mower – An ever increasing number of professional users rely on simple and natural disposal of their grass cuttings. The new AS-Motor mulchers in the AS 510 series swirl the cuttings under their robust domed mulching deck, thereby chopping it thoroughly. The material is swirled back into the grass where it decomposes leaving no residue.
Robust yet light. The new AS-Motor mulching mowers weigh less than 40 kg thus making them simple and easy to handle. A round tubular steel frame adds stability and protects against obstacles during mowing. Additional safety for the crankshaft and blade during mowing operation is provided by the limit-torque coupling and a third additional crankshaft bearing.
***For local deliveries in the Highland and the Isle of Skye we use our own delivery vehicles and are able to do a Pre-Delivery Inspection (PDI), test and hand over products within Highland's postcode area.
Frank Nicol Ltd are able to provide a comprehensive distribution service to the majority of the UK. Please note that due to the size and weights of these products they may incur a delivery charge over and above those displayed at the checkout. 
Out with the Highlands it would be advisable to contact us before placing your order to discuss any possible delivery charges.***
Tech. Specification
Releated Products & Accessories
Product Reviews (0)
©2022 Frank Nicol Farm & Garden Machinery Ltd
Website by Navertech