AS Motor AS 30 -140 Weedhex Weed Removal (G07300109)
AS Motor AS 30 -140 Weedhex Weed Removal (G07300109)
Weed removal without chemicals
Effective cleaning of uneven surfaces
Safe operation with minimal risk of stone and dust impact
Adjustable wheel height
Please contact our Sales, Service or Parts teams on 01349 863854 if you have any questions.
Full Description
Tech. Specification
Releated Products & Accessories
Product Reviews (0)
Full Description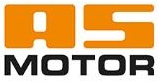 AS 30 -140 Weedhex Weed Removal 
Mechanical weed control – the alternative to herbicides
Weed removal is an important task for municipalities, service providers and private homeowners alike. Weeds sprout up along kerbstones and in between the gaps of paved areas. However, herbicides are harmful to the environment and even prohibited in some areas. AS-Motor provides a professional alternative to controlling unwanted wild growth using a patented oscillating brush system for perfect contact pressure, removing weeds from the root. Mechanical weed removal is both a practical and environmentally responsible alternative to herbicides.
Mechanical weed removal for private users
The AS 30 WeedHex 140 removes even the most stubborn weeds on uneven surfaces and in confined spaces, without the use of chemicals.Weighing 35 kg, the compact AS 30 WeedHex 140 works mechanically, using a steel brush. At just 600 rpm the torque and thus the force on the brush increases. Work rates up to 700 m²/h are possible. In addition, the low brush speed also reduces the danger of stone impact and dust creation, enabling safer work. The AS 30 WeedHex 140 is equipped with a protective cloth so it is unnecessary to shield the work area with panels or cloths. Designed for use on uneven surfaces, on cobblestones, along gutters and in corners, the AS 30 WeedHex 140's wheels can be asymmetrically adjusted in height which places the brush at an incline. This means the AS 30 WeedHex 140 can get into places that cannot be reached with larger devices.
Remove weeds, even where heavy equipment cannot be used
Whether in public spaces or on private estates, weeds often appear in the most difficult-to-access areas. AS-Motor's mechanical weed removers have an adjustable handlebar for easy working in the following areas:
along kerbstone edges and other peripheral areas

along walls

in joints and between pavers

on uneven terrain

between grass pavers and H-shaped paving stones

in water channels and manhole/sewer inlets
Remove weeds in hard-to-reach areas
The AS 30 WeedHex is a lightweight, agile and versatile mechanical weed remover with particularly easy handling. The angle of the weed brush can be adjusted via individually height-adjustable wheels, enabling weed removal at low positions such as water channels and manhole inlets.
The reduced brush speed of only 600 revolutions per minute and protective cloth flap enable safe work with minimal risk of stone ejection or dust. The engine/brush gear reduction more than doubles torque, resulting in significantly more brush force for stubborn weeds. Marble and wood terraces can be safely worked with light pressure from above, by gently pushing the AS 30 WeedHex over sensitive surfaces.
Reduced brush speedThe reduced brush speed of 600 rpm and protective cloth enable safe work with minimal risk of stone ejection or dust.
Perfect edge-clearingLateral offset between brush and chassis enables perfect edge-clearing.
Asymmetric chassis adjustmentIndividually height-adjustable wheels (four levels) allow edges and depressions to be even more effectively cleared out and cleaned.
High brush torqueEngine/brush gear reduction more than doubles the torque for stubborn weeds.
BRUSH SYSTEM
A closed brush plate with steel wire elements both prevents stone impact and delivers excellent work results.
PROTECTIVE CLOTH
Protective cloth enables work on areas close to traffic and can be removed without tools.
GUIDE BAR
The guide bar can be adjusted to 3 positions.
WHEEL SCRAPERS
Scrapers prevent cuttings from adhering to the wheels.
For local deliveries in the Highland and the Isle of Skye we use our own delivery vehicles and are able to do a Pre-Delivery Inspection (PDI), test and hand over products within Highland's postcode area.
Frank Nicol FGM Ltd are able to provide a comprehensive distribution service to the majority of the UK. Please note that due to the size and weights of these products they may incur a delivery charge over and above those displayed at the checkout. 
Out with the Highlands it would be advisable to contact us before placing your order to discuss any possible delivery charges.
Tech. Specification
Releated Products & Accessories
Product Reviews (0)
©2021 Frank Nicol Farm & Garden Machinery Ltd
Website by Navertech