AS Motor AS 1040 YAK 4WD Professional Ride on Flail Mower G90400101
AS Motor AS 1040 YAK 4WD Professional Ride on Flail Mower G90400101
Rough Terrain Mower. Permanent 4 wheel hydrostatic drive, 23hp, 100cm cutting width, 56 Y-shaped flails. Cuts 30% faster than a sichel mower.
Shreds tall grass and brush up to 1.5m high.
Please contact our Sales, Service or Parts teams on 01349 863854 if you have any questions.
Full Description
Tech. Specification
Releated Products & Accessories
Product Reviews (0)
Full Description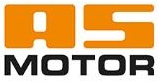 AS 1040 YAK 4WD Professional Ride on Flail Mower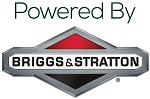 Strong, Robust and at home on Difficult Terrain
AS-Motor's new robust ride-on flail mower is engineered for uneven, rough and steep terrain. The AS 1040 Yak 4WD shreds grass up to 1.5 metres tall as well as brush and young saplings. With high work rates and even more safety, the flail mower is an ideal tool for professional users such as commercial landscapers and municipal operators.
Features include:
Extremely suitable for slopes – Low centre of gravity and 4WD guarantee safety on slopes.
Flail over rotary? Stable and robust asymmetrically arranged surfing flail mower unit. The mower deck and the flails themselves give way to uneven ground and foreign objects.
Uniform grass placement – Perfect mowing results over the entire working width.
Made for professionals – Flail rotor drive and diminished need for path overlap guarantee high work rates.
Work rates reaching 6,800 m²/h
A powerhouse with direct flail shaft drive
The AS 1040 Yak 4WD is powered by a Briggs & Stratton 2 cylinder Vanguard V-Twin engine with up to 23 hp (17.2 kW) and 627 ccm displacement. The engine is horizontally placed and thus transfers the force directly to the flail shaft through a V-belt, while a cyclone air filter delivers fresh air supply. The engine's oil and fuel pump guarantees performance on slopes.
Variable 4WD with cruise control function
Hydrostatic transmission allows the operator to conveniently control the AS 1040 Yak 4WD's speed up to 6.8 km/h forward, and 6.3 km/h in reverse. Permanent 4WD delivers propulsion no matter the terrain. The rear axle differential can be blocked at any time via a foot pedal; a drive lever with integrated parking brake and cruise control ensures easy operation.
Surfing flail mower unit with Y-flails
The AS 1040 Yak 4WD achieves work rates reaching 6,800 m²/h thanks to its 1-metre working width and 56 Y-flails that shred grass and deposit the mulch uniformly across the work area. Cutting height can be adjusted to 7 levels between 30-110 mm. A surfing mower deck and Y-flails that give way protect the engine, and the operator, from damage in the event of unseen objects or uneven terrain. The mower deck's asymmetric shape allows efficient mowing close to fences and around objects.
Comfort for long work days
An ergonomic sitting position provides adequate legroom for users up to 200 cm (6'6″) tall, while the bucket seat and innovative suspension system with end position damping can be adapted to every operator.
Specification: AS 1040 YAK Spec Sheet
| | |
| --- | --- |
| Display SKU | AS-G90400101 |
| Manufacturer | AS Motor |
| Model | AS 1040 YAK 4WD |
| Engine Power | 23hp, 2-cylinder, 4-Stroke OHV engine with cyclone filter |
| Engine Make | Briggs & Stratton Vanguard V-Twin 3864 |
| Professional/ Domestic/ Hire | Professional |
| Working Width | 100cm |
| Cutting height (min/max) | 30 – 110mm |
| Long Grass | Up to 1.5m high grass |
| Overall Dimensions | 199cm(l) x 122cm(w) x 159cm(h) |
| Weight | 335kg |
| Work rate | Max 6800 m2/hour |
| Blade Type | Flails |
| No. of Blades | 56 Y-Flails |
For local deliveries in the Highland and the Isle of Skye we use our own delivery vehicles and are able to do a Pre-Delivery Inspection (PDI), test and hand over products within Highland's postcode area.
Frank Nicol FGM Ltd are able to provide a comprehensive distribution service to the majority of the UK. Please note that due to the size and weights of these products they may incur a delivery charge over and above those displayed at the checkout.
Out with the Highlands it would be advisable to contact us before placing your order to discuss any possible delivery charges.
Tech. Specification
Releated Products & Accessories
Product Reviews (0)
©2022 Frank Nicol Farm & Garden Machinery Ltd
Website by Navertech