AS Motor AS 800 FreeRider Ride on Brushcutter G06800101
AS Motor AS 800 FreeRider Ride on Brushcutter. G06800101
Please call our Sales, Service or Parts teams on 01349 863854 for any enquiries.
Full Description
Tech. Specification
Releated Products & Accessories
Product Reviews (0)
Full Description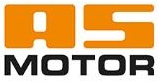 AS 800 FreeRider Ride on Brushcutter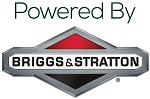 Ride-on mower with limited slip differential for more traction
The AS 799 Rider's big brother, the AS 800 FreeRider is equipped with a Briggs & Stratton Series 3 Intek engine with gear-reduction blade drive and up to 13.0 hp. With an AS cross-blade system and closed mower deck.
The AS 800 FreeRider cuts and mulches grass up to 80 cm high. The grass is then placed between the wheels and not run over, ensuring greater safety in wet conditions and on slopes. The cutting height can be adjusted to 4 levels between 35–85 mm.
Hydrostatic transmission allows the precise adaptation of speed to match the terrain, reaching 8.0 km/h and 6.0 km/h in reverse while a limited slip differential can be switched on via a foot pedal. When in park, the mowing unit switches off automatically via a mechanical blade clutch.
The AS 800 FreeRider's tubular frame ensures high stability; a bumper protects the axles and wheel suspension.
A length-adjustable bucket seat provides a comfortable upright sitting position and ample legroom while a smooth steering system guarantees fatigue-free work.
Work rates up to 6,800 m² per hour are possible thanks to an 80 cm cutting height, powerful engine and hydrostatic transmission.
A 15-litre tank means longer work periods without refueling.
The AS 800 FreeRider is suited for both flat and uneven terrain and slight slopes.
Gear-reduction blade drive (AS 800) – Effortlessly mow grass up to 80 cm high with the gear-reduction blade drive.
Optimal all-terrain mobility – Field stud tyres, switchable limited slip differential and an engine suitable for slopes ensure powerful traction on difficult terrain.
Stable tube frame – High stability and torsional rigidity with heavy load.
Safety and convenience – Low centre of gravity and extended sitting position provide comfort and safety for tall operators.
Variable hydrostatic transmission (ride-on mower) – Easy adaptation of the speed to every terrain with integrated, mechanical parking brake in the drive lever.
 

 

AS MULCHING MOWER DECK

Closed bearing-supported mower deck with AS cross-blade system. The main blade cuts high grass, the cross-blade shreds the cuttings.

 

 

COMFORTABLE WORK

Comfortable sitting position, while a low centre of gravity and side deflectors provide additional safety.

 

 

SWITCHABLE LIMITED SLIP DIFFERENTIAL

Convenient activation of limited slip differential via a foot pedal.

 

 

CUTTING HEIGHT

Four-level, central cutting height adjustment with automatic blade stop in transport position.
For local deliveries in the Highland and the Isle of Skye we use our own delivery vehicles and are able to do a Pre-Delivery Inspection (PDI), test and hand over products within Highland's postcode area.
Frank Nicol FGM Ltd are able to provide a comprehensive distribution service to the majority of the UK. Please note that due to the size and weights of these products they may incur a delivery charge over and above those displayed at the checkout. 
Out with the Highlands it would be advisable to contact us before placing your order to discuss any possible delivery charges.
Tech. Specification
Releated Products & Accessories
Product Reviews (0)
©2022 Frank Nicol Farm & Garden Machinery Ltd
Website by Navertech