AS Motor AS 63 4T B&S Brush Cutter (G60000104)
AS Motor AS 63 4T B&S Brush Cutter (G60000104)
Please contact our Sales, Service or Parts teams on 01349 863854 if you have any questions.
Full Description
Tech. Specification
Releated Products & Accessories
Product Reviews (0)
Full Description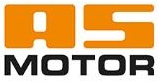 AS 63 4T B&S Brush Cutter (G60000104)
Mulch and mow in one step
The cross-blade system of the AS 63 Allmäher® easily cuts and chops even high growth and impresses with its outstanding cutting performance and excellent mulching result.
Permanent traction, manoeuvrability and safety
The robust transmission with limited-slip differential ensures reliable propulsion and enables safe working even on difficult, steep terrain and on a wet substrate.
New mower hood – perfect cut
The new, conical, rear-taper mower deck, as well as the pivot wheels attached outside of the cutting pattern, ensure an optimal inflow of the material that will be cut by the cross-blade. Through this design the grass is cut in a relatively upright, ideal position, and an excellent cutting result and mulching result are obtained.
Steep slope power, high performance, safety and easy handling
The low weight (approx. 70 kg), good ergonomics with anti-vibration system and powerful, robust motorisation make the AS 63 the ideal mower on slopes. In this regard, the 2-stroke engine variant is extremely powerful and offers extreme climbing ability. For the first time, the redesigned 2-stroke engine is equipped with a convenient EasyStart function, and has an electronic ignition.
Your safety is important to us!
Consequently the AS 63 has an automatic speed limiter for driving downhill, an automatic limited-slip differential and an automatic parking brake that engages when releasing the traction drive.
The digital ignition combined with additional modifications enable a completely new and convenient way to start the machine.
The newly designed, conical tapered housing ensures optimal supply of cuttings to the cross-blade. This provides outstanding mowing and mulching results.
ENGINE SUITABLE FOR WORKING ON SLOPES
Unique worldwide, the AS 2-stroke engine ensures safe operation even on steep slopes.
Due to the locked rear axle in drive mode optimal propulsion and directional stability are provided even for steep uphill travel and when driving transverse to the slope
To offer you optimal safety, the AS 63 has an automatic speed restriction for downhill travel, an automatic limited slip differential and a parking brake that engages when traction drive is released.
SPECIFICATIONS
Device type – AS 63 4T B&S
Device category – Brush Cutter
Grass discharge – Rear discharge
Cutting device, type – 61cm
Cutting height – 50–100mm
Height adjustment – Central, variable
Work rate max. (m²/h) – 2300
Grass height (cm) – approx. 110
Rated Power (kW (hp)) – 4.1 (5.5)
Engine speed (rpm) – 3600
Starting device – Rope start
Traction drive – Rear wheel drive with Variomat for variable adjustment of the speed
Weight (kg) – 74
Drive speed, forward (km/h) – 1.8–3.8 km/h
Operating dimensions (cm L/W/H) – 191/70/99
Fill quantity – fuel tank (liters) – 3
Hand-arm vibration AH, W (m/s²) – 3.0
For local deliveries in the Highland and the Isle of Skye we use our own delivery vehicles and are able to do a Pre-Delivery Inspection (PDI), test and hand over products within Highland's postcode area.
Frank Nicol FGM Ltd are able to provide a comprehensive distribution service to the majority of the UK. Please note that due to the size and weights of these products they may incur a delivery charge over and above those displayed at the checkout.
Out with the Highlands it would be advisable to contact us before placing your order to discuss any possible delivery charges.
Tech. Specification
Releated Products & Accessories
Product Reviews (0)
©2022 Frank Nicol Farm & Garden Machinery Ltd
Website by Navertech